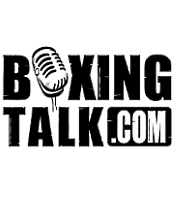 By Scott Shaffer and G. Leon
THE CONTENDER RUMOR:
Although Peter Manfredo came into the show 21-0, he was upset by Alfonso Gomez in episode one. Reportedly, Manfredo will be brought back to the show when another boxer comes down with chicken pox (Jeff Fraza?).  Supposedly, Manfredo makes the most of his second chance and advances to the finals where he will meet Sergio Mora.  Laregely unknown, Mora entered taping at 12-0, with his only win of note being a decision over previously undefeated Les Ralston. Although Boxingtalk has heard this rumor from multiple, independent sources, including the rock-solid Steve Farhood, producer Mark Brunett is nothing if not crafty, so it wouldn't be out of the question for him to have a trick or two up his sleeve, such as putting out bad information or building in a post-production twist.  The winner of the finals is supposed to receive $1 million dollars.