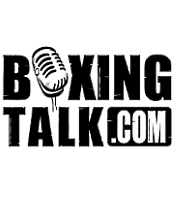 Returning to the ring this Saturday November 5th, for the first time since his technical decision loss to Peter Manfredo Jr. during the taping of boxing reality series show "The Contender (Last September).". Joey Gilbert 9-1(7) of Reno, NV is all set and ready to return to the real world of boxing, when he takes on James North at the Caesars Tahoe in Stateline, NV on this weekends non-televised portion of the highly anticipated Jeff Lacy-Scott Pemberton Showtime undercard. Gilbert, who has been preparing for this weekend's match up with some of the best sparring you can find, scrapping with Chad Dawson (undefeated middleweight prospect), Winky Wright and IBF champ Jeff Lacy, was nice enough to take time out of his busy schedule to give us his take on his upcoming bout. As well as his thoughts on a possible future match up with Contender participant/ former NABO Super Middleweight champ Tarick Salmaci, his contender experience and much much more.
RC: Joey going what's going on? How are you feeling?
JG: Feeling good and training hard.
RC: You'll be fighting on the Undercard of the Jeff Lacy Scott Pemberton card November 5th; do you have an opponent yet?
JG: Yes James North,
RC: What can you tell us about him?
JG: Nothing man, you are going to have to talk to my trainer Dan Birmingham on that one, I have no idea. I never know too much about my opponent, I let my team do their job
RC: Are you a little disappointed that your first fight back coming of the Contender won't be televised considering all of the popularity you gained from the show?
JG: You know hey, it is what it is. I gotta work back in the main stream. It is my first fight back. A lot of people are going to say I have been out of the gym for a long time, but I am gym rat. I live in the gym, I am always in shape, and I am always in great condition. So for me it is like you know I understand I haven't fought for a while. I want to take a six rounder, and when I get back in there again then my next fight will be on T.V., so I am not worried about it.
RC: What's your currents status? Have you and the Contender people severed ties? Is Gary Shaw promoting you? What's the deal with that?
JG: I am with Gary Shaw now.
RC: What are your thoughts on the fight that took place October 15th at the Staples center between Sergio Mora and Peter Manfredo?
JG: Tough tough, close fight, and after watching it four or five times, I think that to beat the champ, you have gotta beat the champ. Peter was definitely a different fighter from the last time, I think he was definitely in better shape, but I think he should have stayed on him. He definitely would back him up and he would let him off.
I think it was a head butt that caused that cut; I think that him pawing at it is not going to make it look good in Sergio's backyard. And with 30 seconds left trying to hold him. I mean De La Hoya learned his lesson with Trinidad and that stuff. If you are going to beat the champ, you gotta beat the champ.
RC: So you think Sergio did enough to retain his Contender title?
JG: I think he did just enough. I think it was close, but I mean depending on where you sat obviously made the difference. There was a couple of times where I thought Sergio was definitely behind, but then you can show different angles and depending on where you sat, a lot Peter's shots did miss. Some were wide,  and some landed with an open hand. I watched De La Hoya deliver a beating to Shane Mosley and still loose twice. Power punches are power punches and I know that according to records, with Teddy Atlas or whoever if Peter landed more of the power shots it was depending on where you were sitting. The game that we are in, that is how it goes. Once again like I said in order to beat the champ you gotta beat the champ. If you were so good and so different, he should have knocked him down; you should have had him in trouble. I mean he had him cut from the first round, I mean the guy was pawing at his cut, he was a totally different Sergio Mora, if he was beating him that bad then it would have been that bad, it would have been obvious, but he wasn't. It was very very close. The bottom line is I still think that Sergio as the champ did enough and just enough to retain it.
RC: What about Bonsante-Brinkley II?
JG: I think Bonsante beat the S#*t out of Brinkley, and I was just shocked at Sly and everybody else, and I have watched that fight four or five times. I am just at a loss for words on that one.
RC: I did spoke to Tarick Salmaci the other day and he told me you text message him, challenging him to a fight and you gave him his pick of Chicago or Michigan, is that accurate?
JG: (Starts to laugh) Tarick and I have had this love affair going on lately, where he goes on Boxigntalk.com or wherever and tell people that I am gay, and tells people that I am Joey "The Conman" Gilbert, so I always mess with him back and forth. So the last time we were just in L.A. he says to me "Come on Cuz, let's do it. Let's fight"
RC: (Cutting in) and according to him he told me that your response was "Let's make it happen", then he says he receives a text from you telling him to pick where he wants the fight to be. What's the deal with that is this something that can actually happen?

JG: That is me playing with Tarick. Hey you know what the bottom line is, I have a real promoter, if not one of the best promoters in the business. And if Gary (Shaw) says, "Yes you can go slap Tarick around" then that is what we are going to go do. But it has gotta be right. I keep telling….. I say this in every boxing interview I do, I have a game plan, despite what everybody thinks of Joey, because of whatever else he does, or whatever else he has going on, ooh he isn't a fighter. It's…Believe me, I have had a game plan my entire life, and I have a game plan now. And if Tarick falls into the game plan then we can make it happen. If the people that are helping me and guiding my career say so, then you will see a Tarick versus Joey fight, if not then you wont.
RC: So pretty much it was like a joke when you sent him the message?
JG: I was just texting him to see if he is paying attention, and to see what he was up to. He sent me a text message saying, "Good interview, but come on cuz, stir up a fight" So I was just responding to that. I don't respond to text message as soon they come in, sometimes it can be three or four days. I get about 500 of these damn things (Text Messages) a day now. It gets a little crazy between law, the stuff I am doing down in Hollywood, and everywhere else, I like people to text me, so sometimes I will have 40 message in there, then I will read through them and I'll laugh at them, and then I will get around to responding to them.
RC: Well apparently you got him all excited, because he was thinking you guys can get it on for Super Bowl weekend which is in February.
JG: Well like I said, I have said this so many time I ma not afraid of anybody in the Contender arena. I am just going to be smart about it; it has got to be the right fight. It would be stupidity to go running in to fight someone who is not going to do nothing for me and my career. I am not bagging on Tarick; I am just saying it has gotta be a smart fight. A fight my promoters think is going to do something. If it makes sense it, it makes sense if it doesn't, it doesn't. Super Bowl weekend, fighting in the Motor City with Tarick, that would be awesome, that would be fun; it would be a good time. But like I said I don't run the show.
RC: We don't want to look past your opponent, but I am sure Gary Shaw has some type tentative plan mapped out for you, that you guys have discussed to get you to where you need to be, what are they?

JG: The first thing is this; the analogy we use is I was about two-three years early to the prom. I had eight fights, and I had just got out of Law School. I wasn't ready to go into that type of competition (The Contender) but when an opportunity knocks you got to take it, and I did, I did my best with it. My trainer Dan Birmingham always say "S%*t kid, you are strong, but we need to get you some more experience" so I am thinking about going back to Tampa to be with them for a while after this fight. So the blueprint is, get me more experience, as much sparring as possible, and as much training as possible, there is a lot to learn. And like I said I am big on opportunity and I am big on challenges that is why I took the Contender when it came to me. Now it is time to go back to the drawing board.
RC: What weight will this next fight be taking place at?
JG: 166lbs
RC: I would imagine under the tutelage of Dan Birmingham, you are probably getting some good work in with current IBF Super Middleweight champ Jeff Lacy
JG: Ahhh...(Starts to laugh, as to say it has been tough) yeah.
RC: How has that been going?
JG: Ooh F*$k man Jeff is strong man; it is like fighting a freaking Lion. I mean Chad Dawson is no joke
RC: I see you got your work for you; Chad Dawson is probably on of the most underrated prospects in the world
.
JG: Absolutely, that is my main sparring partner. Lucky me, I have been mixing it up with Chad everyday. It is unbelievable, I get Chad, Winky (Wright) and Jeff (Lacy) everyday. We got Keith a 152lb amateur; he is out here with us. All I got to say is we have a camp of the baddest dudes I have ever met. With Dan Birmingham, Chad Dawson and Jeff I am just ready to, I am ready like I have never been ready before.
I had never been to a camp before, never.  I had never been to a real training camp before in my life, so this is more than I could possibly ask for.
RC: Many of the fighters that I have spoken to and quite a few feel like you are always looking for the easy route out, they said you were always complaining that your rib is hurt. Now that you have returned to boxing, tell the people why you want to do this. Because some get it twisted that because you are lawyer and have so many other good things going for you, they find it hard to believe you really put you all into boxing. In a nutshell, tell us why you still continue rather than sit back and be a lawyer?

JG: I don't know man, have you ever written a Brief before? Or practice law? It (Practicing Law)  really isn't that much fun to tell you the truth
RC: (Start to laugh)
JG: SO basically boxing is a passion of mine. It is a love of mine; it is something that I enjoy doing a lot. It is not something I can do forever as well. So I figure within the next few years if I can do what I love to do, and take it as far as I can. Then I will be done with it, but as far as people saying that I don't need to do it or why do it. I don't give a damn what anybody thinks. I am not in this for what anybody else thinks. I am in this for the love of boxing. It is the ultimate challenge. If it was so easy everybody else will do it, and there is another thing about it, despite what those guys say I am good. I think I am pretty damn decent to tell you the truth. If you look at how I did on the show, not only as an all around athlete but also considering who I fought. It says a lot for a kid that had eight pro fights, and who isn't a fighter according to them. I mean I train harder than anybody else. I guarantee you I train harder than anybody else (On the show) with the exception of probably Sergio conditioning wise, because I think Sergio just conditions himself unbelievably. I train hard; I train so hard that I have Dan Birmingham telling me "stop and go rest" and "no more for you today" because for me I don't know quite.
Tenacity, balls, sacrifice, and determination will take talent out any day. I don't care who you are and what you say. Just watch, I am have been a living proof of that my entire life. I walked in the gym at 19 when they told me I couldn't fight.  I never lost a college fight; I won three national collegiate championships, then I won the golden gloves in Nevada, then I went on the Contender and Damnit, had I not had that cut I would have like to see the outcome of that fight with Peter. 
Boxing is something that I enjoy doing, I have every right to pursue it as much as the next guy, just because it is not my only thing going, doesn't mean that it is not the only thing that I have a passion for and really enjoy doing. I spent this last year, really in a tough situation trying to do some soul searching asking myself " Is this what I want to do" "Is this not what I want to do" I mean I have had all kinds of offers and opportunities on the table. Believe me, everyday single day, that is why I have assistant, because I can't feel them all. But here is the deal, something was missing BIGTIME. I love training and fighting and getting in shape. The challenge that comes with boxing is not something you can buy, it is not something you can pick up, you have to earn it, and this something that I really enjoy doing right now. I don't know if that was too much for you but….
RC: It's never too much or too little. You made a good point, I just know from being around the scene of the contender that a lot of the other participants always felt you always had an injury or some type of excuse.
JG: You know like I have said before in the past. The funny thing about the guys from the show that still blows my mind is. If NBC wanted to have 16 boxers fight each other, they would have put16 fighters on a Saturday and had a big boxing tournament. They didn't do that, they had a show, a reality show that had a game component, if you didn't catch that then you are an idiot, and it's that simple. They did that for a reason, and you were supposed to use your brain. Now if they want to call it, take the easy way out then that is fine. I consider it strategy; I was going to fight as late as I good, in the whole spectrum of things I was going to fight last. Why because it is boxing and
S*@t
happens. Point in case? Peter Manfredo – Joey Gilbert Headbutt, which could have just as easily in the first round as it did the second, and no matter how good you are, you would have been done. So my goal, no matter what, was to fight last. So as soon as Alphonso stepped up I was either going to fight number one or number two. And at that point and time we didn't know that people could come back, so when Alphonso Gomez stood up to take on Peter, everybody says I had this "Dear in Headlights" look like ooh thank god…. No no no, I was thinking… Excellent! Take him out, I mean I am sorry if I gave them the wrong look, but the look on my mind was go ahead then kid, get her done. …. Go for it. I didn't give a crap. As long as somebody else was fighting Peter on day one, that meant I wasn't fighting him
So no matter what they want to say, I am a very intellectual person, and I looked at it…. As soon as we got there on day one, I said okay there is something going on here. And when Sly and the guys told me "Win all of the challenges, it would be very important" I did, and there is so much stuff that they didn't include in there. Like me telling the West guys, I will continue to win you every challenge as long as I can fight the latest so that I can let my leg heal, and them agreeing but do you think that makes it in there.
The bottom line is, Joey wasn't looking for the easy way out, Joey was looking for the smartest, most intelligent way to put himself in position to win a million dollars. And the funny thing was, if everybody was such a tough ass, why didn't Brinkley fight Ishe? Why didn't Brinkley fight Manfredo? Those two fools.... that cracks me up, I mean they made no sense, there was no brain activity what so ever going on with Alphonso and Peter rematching each other. Talk about stupid pride.
RC: Tarick and I was talking about a possible match up with Ishe Smith and Peter Manfredo, in your opinion who wins that?

JG: Ishe hands down, no problem. No questions asked.
RC: Is there anything else you would like to say in closing?

JG: If there is one thing I don't like to do is engage in any negative banter, I don't like to slam anybody, I don't want any trash talking. I like all of the guys I wish them all of the best, it just is what it is, it is over now and it's been over and I hope everyone does well.
RC: Do you still keep in contact with any of the guys?
JG: Here and there, Alphonso and I talk once in a while; sometimes I will shoot a message at Sergio here and there, Brinkley and I use to talk all of the time until he started slamming me in the press. All of these guys take turns slamming me in the press. Why? I don't know, it is probably because I never say anything mean about them, I should but that is just not me, I have to run for Governor some day, I cant sit there and trash talk. I mean what do they want from me, I have movies to make, offices to run for and law practices to run so I can't be talking negative about people for no reason
Send questions and comments to: ray@boxingtalk.com