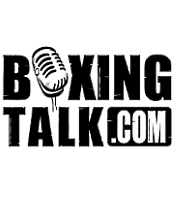 Froch–Groenewald Preview
There has been much hullabaloo in the worldwide media of late involving Carl 'The Cobra' Froch. The English super-middleweight contender has been talking a good game, calling out all and sundry from Joe Calzaghe to Markus Beyer and claiming to be Britan's most gifted athlete in ANY sport.
Big words indeed, especially when 28 year old Froch is just 16-0-0 (12), and has yet to contest anything bigger than the British and Commonwealth titles he currently owns. But Froch is not one to rest on his laurels. He is calling out the likes of Calzaghe and Beyer because he WANTS them, not because he is some cocky kid trying to draw attention to himself. All along Froch has stated he wants to be the division's very best, and on Friday night at the Ice Arena in his home town of Nottingham, England, he aims to project himself forward as a viable contender by convincingly beating South African stayer Ruben Groenewald in defence of his Commonwealth belt.
Groenewald, 19-4-3, is the same age as Froch, but has had an altogether different career. He has spent most of it as a middleweight, giving his best performance in 2002 when outhustling Manchester's Anthony Farnell, who at the time was 29-1 and was pretty much a Ricky Hatton of the middleweight division, with an enormous legion of fans and an aggressive style of fighting. Groenewald was floored and hurt by Farnell, but the Manchester man had many points deducted for fouls and was also troubled by the South African's jab. At the end of twelve rounds, Groenewald's hand was raised in what some argued was a controversial decision.
However, Ruben's excursion into anything approaching world class was cut short when Farnell beat him in the return match 3 months later, and he has basically trodden water since. This match, at 168lbs, will be extremely tough based on the weight factor alone, as Froch is a perfectly built super-middleweight, his lithe, lean frame measuring in at 6'1". His nickname 'The Cobra' comes from the way he boxes patiently in a coiled stance before exploding with fast and hurtful punches, much like how a cobra strikes. At times, Froch has looked truly world class when putting his punches together...but at other times his defence has looked extremely leaky. He was pushed mightily hard by African Charles Adamu the night he won the Commonwealth belt, letting the champion land way too many punches before coming on down the stretch to floor and pip his man to the post.
But on the other hand, he looked sensational when blasting out fan favourite Damon Hague, who was 23-3-1 coming in and had scored some pretty exciting knockouts himself. Hague went down heavily for a first round stoppage, and Froch had won the coveted British title.
Froch took his show on the road earlier this year, stopping resilient Henry Porras in eight rounds in Hollywood, CA in a relatively impressive showing. Following that, he made a defence of his British and Commonwealth belts with a points win over infuriatingly awkward Matthew Barney to lead him to this fight, which is really a routine defence whilst he awaits bigger things.
Groenewald has a good jab and is quite tough, but Froch, being bigger and stronger and a known puncher, is probably the hardest hitter he has faced. Look for Froch to settle down behind a probing jab in the opening few rounds before starting to unload the heavier shots once he's warmed up.
Groenewald may land a few jabs, but ultimately he will have to take a chance and go for broke, as the taller, stronger Froch will use his reach to win on the outside. If Groenewald can get inside and take Froch out of his stride he may cause problems, as 'the Cobra' likes to work at a measured pace. However, this scenario is difficult to envision. More likely is that Froch wins the battle of the jabs early and then begins to slam home his fast, scything, whiplash shots as the fight goes on. By the 8th, Groenewald will be hurting, and it's a case of whether he can suck it up and go the distance, or succumb and go down for the first stoppage loss of his career.
Either way, Froch should win here, and then hopefully chase down some of the division's big boys next year to show us what he REALLY can do.
The Pick:
It's a routine outing for Froch, and he should not have trouble getting his shots off once he's warm. Groenewald goes down in the 8th and Froch pummels him afterwards to force the stoppage.
Send questions and comments to: mattwinsper@yahoo.co.uk