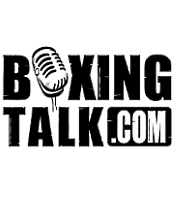 In the 2005 movie "Cinderella Man" one of the many tear jerking scenes was (If I spoil this movie for you, please don't beat me) when huge long shot James Braddock was fighting Max Baer and many people were in a church praying for James J to pull off a miracle.
He did, did he ever.
Fast forward seventy plus years and many, many more miles away to Davao City, Philippines as a possible "Cinderella Man" on the smallest level is born.
For the past weeks many Davao natives have been in prayer meetings at a number of churches asking the almighty for a chance of hope for their local ray of shining light, that being flyweight Diosdado Gabi.
Funny as it sounds, the Philippines does not have one world champion at this time as Manny Pacquiao does not hold a true belt, in this day and age the only belt that matters is the green belt "And I'm not talking WBC either" its all about the money now days in the eyes of many, but one man still feels different.
Gabi 26-2 has been in the game for ten years (5 as an amateur, 5 as a pro) and although money is a big deal to every fighter, to Gabi a world title is legendary especially for a city that has never had a crowned champion.
For the fighter nicknamed "Prince" just growing up in poverty stricken Davao has been harder than any of his previous 29 fights in the ring.
Early in his life as a fisherman like his father, when catching even one fish to feed his family for a day was most important, Gabi always had hope that he would be a champion, not only in life but in the Philippines most loved pastime as well, boxing.
Now as a man with his own family (Gabi was married in April last year) and has a one year old son ironically named "Prince" has another obstacle to climb, that being IBF Flyweight champion Vic Darchinyan on March 3rd in Santa Ynez, California.
Diosdado, has been preparing his whole life for this shot at "Greatness", even coming here last August to the states to get the best training possible with Freddie "Now officially Filipino" Roach and Pacquiao at the Wild Card gym.
"I have to make all my fellow Filipino's proud because I know they will al be watching me" claims the 26 year old, who has been away from his son and wife for a while to get ready for this moment.
Many Filipinos are looking for a miracle but Michael Koncz "Gabi's manager" thinks that his fighter will win because he is the better fighter "I really feel that Gabi's hand will be raised, he has a lot of heart and has worked too hard for this not to happen".
For the last year Koncz has been an everyday part in Diosdado's life, "Gabi, lives with me and my family, he is a great person. He always helps with things around the house even though I tell him that he does not have too. He is also very good with my kids, always takes them to the park and other places and I know that it helps him to be around children but sometimes I can see how much he misses his own family and it hurts, but it will pay off".
Even though being the first belt holder from Davao is clear in his sights and one of his biggest dreams, Gabi insists that the most important thing in his life is and will always be his family "I have seven siblings and three of them are still in school, whenever I can I send money to them to help, family is everything to me and this is not only my dream to win a title, but theirs as well because they love me, they are my life and I have to win for them"
The biggest challenge is coming closer, minute by minute for Diosdado Gabi to put his name in the history books, and he has a whole country on his shoulders, will it be time for the "Prince" of Davao City to turn into a "King"?
Miracles happen every day, Gabi can already tell you that.
Send questions and comments to: mkydos@yahoo.com