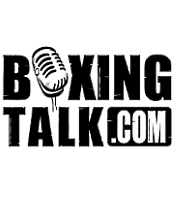 IBO world cruiserweight champion Carl "The CAT" Thompson used his wealth of experience to overcome the game challenge of explosive puncher David Haye in five frenetic rounds at Wembley Arena last night.
Haye started quickly and rocked Thompson on several occasions during a frantic opening round, but the experienced title-holder rode out the rocky patches and showed amazing recuperative powers to gain a foothold in the contest.
The challenger threw some incredible shots that would have floored most cruiserweights in world boxing, but Thompson held firm and, as Haye tired dramatically, assumed control.
A right hand caught the partly off-balance Haye in the fifth and sent him to the canvas before an unanswered volley of right hands prompted the challenger's trainer and manager Adam Booth to throw in the towel to save his fighter for another day.
The victorious Thompson, 33-6 (25), said afterwards: "I was on the receiving for the most of it. He rocked me and got me hurt. I felt David was getting tired, but I hung in there. I'm showing age is not a barrier."
A sporting Haye, now 10-1 (10), added: "I could see in his eyes that he wasn't that gone in the first round. A lot of people take fights where they are 100% sure of winning, but I knew Carl takes punches and can come back and that's why I took this fight. I would love to fight him again. I was actually enjoying it in there."