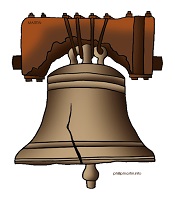 Justin Hackman: Hank, You just signed with a new manager, Mike Cameron. Tell me how that came about. Hank Lundy: The promoter I was with previously, I wasn't feeling it. My contract was up, and I wanted a new route. I reached out to Mike through a mutual friend, and he was interested too so we managed to get it done.
JH: When are you hoping to fight next?
HL: Nothing is done yet, but we hope to be fighting in June.
JH: You have an idea of who your opponent might be?
HL: Not yet, but I'm a well-established fighter. I'll fight anyone. I'm just waiting on the who, when, and where. Regardless, I'm always ready.
JH: You've had a long and successful career [29-8-1]. A lot of guys might have chosen to hang it up at this stage. But here you are signing with a new manager, looking to begin another chapter.
HL: I look at it like this: most guys when they reach 35, they can't physically hang anymore. But me, I've lived a fighter's life—I don't drink, I don't smoke, I don't party. I'm always in shape. My body is preserved. I feel like a 21 year old again. My body will tell me when I've reached my limit, and it ain't telling me nothing yet, so I'm ready to go. In this game, it's not about getting back in the gym, it's about staying in the gym. I stay ready so I won't have to get ready. I stay ten pounds away from where I'm fighting at all times. Some guys take half a year off, balloon up in weight then come back to the gym and go back down again; it kills your body. I eliminate all that by staying ready and staying in shape.
JH: What do you hope to accomplish in this, the latter stage of your career?
HL: I want to grab one of these titles at 135 pounds.
JH: Do you have a timeline for that goal?
HL: After two fights I'm ready…well, really one. Give me one fight and I'll be ready to challenge for a title. I've fought a lot of tough guys. I feel as though having Mike behind me, I have the right guy in my corner to go after one of these titles.
JH: You've fought a lot of big names. Who has been your toughest challenge?
HL: I've been in there with Terence Crawford and John Molina among others. At the end of the day, I really think Molina hits a little harder than Crawford. I was winning the fight against Crawford and tried too hard to knock him out. I went out there trying to take him out, and I gassed too early. So certainly both those guys are tough, but if you come in tough, my mindset is, I'm gonna try to be tougher.
JH: Anything you'd like to say to the fans in closing?
HL: All you Team Hammers who ride with me and show me love and support, Hammerin' Hank is coming to a town near you. It's Hammer Time, and we're gonna make another run at that title.
Send questions and comments to: BoxingtalkJ82@yahoo.com