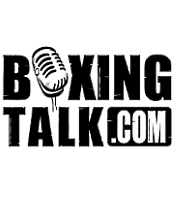 The Best Damn Sports Show Period rolled into San Jose, California tonight with a stable of recent Olympians. The crowd came to see hometown hero Andre Ward take another step towards fulfilling the expectations that an Olympic gold medal sets and to see if Audley Harrison's name would be tossed into the heavyweight mix after the night was over.
Getting the night started was 2000 US Olympic team captain Devin Vargas. The heavyweight fight between David Johnson and Vargas was a slugfest that showcased two fighters lining up more wild shots than a bachelor party in Vegas. Vargas would prevail with a unanimous decision scored 39-37 by all judges.
Up next was 2000 Olympic bronze medallist Andre Dirrell. The 4-0 Dirrell from Flint, Michigan took on 3-0 Juan Camacho of Mexico. Round one started with Camacho coming forward with Dirrell sitting back sizing up his opponent. Dirrell looking extremely calm and slick in the ring waited for the closing seconds of the round to get offensive and show a rapid combination. The crowd wouldn't be disappointed in the second round as Dirrell came smoking at the bell throwing rapid accurate shots. Camacho seemed to have trouble getting to the elusive Dirrell, until finally getting him into a corner for a few shots. Dirrell freed himself and was able to score the fights first knock down with several rib tenderiznig left hooks to the body. Camacho seemed to be outgunned until finally catching Dirrell with a solid left hook to the head. Dirrell seemed wobbled and clinched with his hands at his waist. It appeared Dirrell was either playing a little bit of possum or else has tremendous recuperative powers as he ripped a left hook to the head of Camacho for the second knock down. At this point the referee called a halt to the bout giving Dirrell an impressive KO at 2:42 of round 2.
In the co-feature, Oakland, California's Andre Ward looked for win number five against the tough Christopher Holt from Detroit Lakes, MN. This was a fight were Andre Ward's reputation preceded him into the ring and had Holt showing the utmost respect for Ward's abilities. The taller Ward came out using his jab to feel out his opponent in round one. Both fighters would find themselves on the canvas from slips and possibly the biggest hit of the round was a push from Ward that had the Oakland Raiders' Al Davis thinking he may have a new inside linebacker. In round two Ward started to emerge as the better fighter catching Holt with several punches that seemed to take Holt slowly out of the fight. Round three showed Ward heating up and Holt overmatched. Ward hurt Holt with a solid left hook and moved in for more. A combination forced Holt to take a knee. After getting up Holt absorbed more punishment and went down again from an accumulation of blows. Ward showing a lot of heart rose to fight some more only to get knocked down in the closing seconds of the round. After examining Holt between rounds the ringside physician felt Holt had taken enough punishment and stopped the fight giving Ward victory number five.
The headlining bout featured 2000 Olympic gold medal winner Audley Harrison against Robert Wiggins. Harrison was looking to show that he is a legitimate challenger to the fragmented heavyweight division and a decisive win would put his name on the short list of those worthy of being considered to fight for the  heavyweight championship. On paper Harrison seemed to have every physical advantage possible and it only seemed magnified as the fighters took their instructions in the middle of the ring. What a person thought of this fight would really depend on whether you place emphasis on minimizing risk and scoring when the opportunity presents itself or if you are looking for a phone booth brawl.  
Round one started slowly with Harrison probing Wiggins with his right jab. Wiggins seemed puzzled by his huge reach disadvantage and could not get close enough to Harrison to get off. Whenever Wiggins got anywhere close to Harrison the two of them ended up in a clinch. Harrison kept danger at bay and looked to set up the left cross with his jab. Harrison was able to land the big left, but not often enough to keep the fans from booing. The second round played out much like the first with Harrison patiently throwing the jab and keeping Wiggins at bay. Wiggins was thwarted by the jab from the outside and was smothered on the occasions he got close enough to throw. Round three played out the same way. Harrison again seemed very selective with his punches in a fight that he seemed totally in control of. Neither fighter let their hands go in what was quickly becoming an action-less fight. Round four would change that. Wiggins came out looking more aggressive. This seemed to open up opportunities for Harrison who was able to land his monster left hand. Harrison was able to land a big left to the head of Wiggins and sent him to the canvas for a quick view of the ceiling. Harrison showed that he is one of the top closers in the game and began to let his hands fly landing shots all over Wiggins who tried to weather the storm on the ropes. Once in the corner it was decided that Wiggins couldn't continue giving Harrison win number nineteen.
Many fans in attendance were disappointed by this fight, but what the fight lacked in Corrales-Castillo like fireworks it made up with in technique and smart fighting. Harrison was able to knock out a fighter in four rounds that not long ago lost a split decision to Monte Barrett. If you liked Winky Wright's masterpiece against Felix Trinidad you would like what Audley Harrison showed tonight. Harrison is a great finisher and showed he is ready to take the step to turn that gold medal into a heavyweight strap.