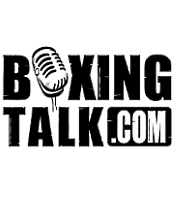 By Scott Shaffer
The IBF has taken the cruiserweight championship away from Kelvin Davis and declared the title vacant.  Apparently, in the world of IBF president Marian Muhammad, being broke is now a strippable offense.  Davis' attorney Mark Schopper received a letter informing Davis that he has been stripped under IBF rule 4, which deals with the failure of a champion to fulfill a contract for a championship bout.  He told Boxingtalk on Thursday that has filed an appeal with the New Jersey-based sanctioning body and, as the IBF requires, he enclosed a $10,000 payment to the IBF. "We want the hearing to be open to the public," said Schopper, adding that a hearing date has not been set yet.
Rule 4 is the same rule the IBF invoked earlier this month to strip Julio Diaz of the lightweight title. However, Diaz had decided not to follow through on his contract to face Levander Johnson while Davis was eager to face O'Neill Bell in St. Louis last week as he had signed to do.  Bell wanted the bout against a man who had already defeated him so badly that he and his brother/trainer Kelly Davis flew to St. Louis in a failed attempt to convince Don King to stage the bout as initially scheduled. 
Because of previous critical articles, the IBF has a long-standing policy of not speaking to Boxingtalk. An e-mail was sent by Boxingtalk to the sanctioning body's attorney on Tuesday but no response was received.  However, Muhammad told another website on Thursday that Davis was stripped because "they don't want to fight.  If he was sick it would be one thing. But this hasn't anything to do with being sick, it's about him probably trying to get out of a contract or something. I don't know and I don't care."  Unfortunately for the sport of boxing, it is Muhammad's job as president of a major sanctioning body to know and care about major details such as why a world title fight fell through.  
Muhammad's admission that she doesn't care seems consistent with Schopper's take on the matter.  "There was no investigation done by the IBF.  They didn't even ask Davis for a statement," he said.
The problem that prevented the bout taking place was that after he signed to fight Bell and took a $25,000 advance from promoter Don King, Davis filed for bankruptcy protection in federal court where he is seeking to void his long-term promotional deal with King.  Angered that Davis filed for bankruptcy on the brink of the largest payday of his career and wanted out of the promotional deal, King refused to stage the bout on the Zab Judah-Cory Spinks undercard in St. Louis.  It will be up to a bankruptcy judge to decide whether or not King's promotional contract is enforceable against Davis.
Whatever happens between Davis and King, the IBF, under its own rules, is wholly unjustified in stripping Davis of the championship when Davis is willing to face Bell, the mandatory challenger.  First of all, Davis and Bell were both in St. Louis ready to fight and fully intended to honor their agreement.  Bell was allowed to weigh in but Davis was not.  IBF Rule 4 provides that a champion can be stripped for failure to fulfill his contractual obligation to engage in a championship contest. But that rule is applicable to bout agreements only.  It has no application to a boxer who breaches a promotional agreement, an apartment lease, a rental car contract or any other kind of contract.  Second, filing for bankruptcy is not a breach of contract, it is a legal mechanism that requires a proper showing before it becomes final. Third, and most importantly, the IBF has ignored its own rules by stripping Davis.  While King may or may not be justified in refusing to stage the cruiserweight title bout, the simple facts are that two boxers are willing to face each other but have thus far been unable to come to terms with a promoter for a mandatory bout. Thus, the proper procedure under the IBF's own rules is set forth under Rule 5G: "If they are unable to negotiate the terms of the bout, the Champion and the highest available contender have the obligation to proceed to a purse bid under the procedure set forth in Rule 10." Thus, since King is unwilling to promote, the rules provide that the IBF should call for purse bids, not strip Davis over a dispute with a promoter. Schopper said the IBF was well aware of Davis' intent to honor his mandatory obligations, and when the scheduled date began to fall apart, "a purse bid was requested numerous times."  By penalizing Davis for being broke and exercising the rights afforded to him under United States law, the IBF's action towards Davis is arguably the most unjust behavior by a sanctioning body since the WBC stripped Graciano Rocchigiani of the light heavyweight title in 1998 in order to give the belt to Roy Jones. 
To add further injury to Davis, before he can sue the IBF for his title back, he must exhaust the IBF's internal appeal procedure.  IBF Rule 12 requires that every request for a hearing by the IBF Appeal Committee must be accompanied by a non-refundable check of $10,000.  That's a lot of money to pay to the IBF just to get it to read its own rules.  Schopper said earlier in the week he did not know how his bankrupt client would be able to come up with the money, but he later told Boxingtalk the check had been sent.
If the IBF would like to issue a response or explanation to the issues raised in this article, this website will be happy to run its statement. 
Send questions and comments to: boxingratings@yahoo.com