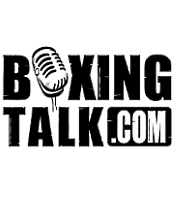 Following his near shutout points victory over the previously unbeaten Jorge Daniel Miranda in the chief support to Clinton Woods' IBF light-heavyweight title defence against Jason DeLisle recently, Jon Thaxton believes he deserves a shot at newly crowned British champion Lee Meager.
Argentina's Miranda was 19-0 and an unknown quantity but found himself on the deck in round six on his way to conceding a 98-91 points decision against Thaxton who improved his record to 30-7 (16). This was the Norwich man's ninth straight win since he was stopped in six rounds by Eamonn Magee for the Commonwealth light-welterweight title in February 2002.
Thaxton's form is all the more impressive considering that he sustained a career threatening shoulder injury as a result of a car crash in October 2002 which kept him out of action for two years. Now arguably in the form of his life, Thaxton has set his sights on finally capturing the British title at the third attempt in the lightweight division after failing in two previous bids against Ricky Hatton and Jason Rowland up at light-welter.
BC: How would you assess your performance against Jorge Daniel Miranda?
JT: I thought it was a really good performance. I got cut in the first 20 seconds and I actually cracked a rib in sparring three weeks before the fight. I went in there with a cracked rib and the only person who knew this was my wife and she thought I was mad for going ahead with it. But I looked at the fight as an opportunity and I don't like to let people down because people like John Ingle and my trainer Graham Everett put a lot of effort in to get me the Miranda fight.
BC: How much did you know about Miranda going in?
JT: It was a dangerous assignment. He was unbeaten in 19 and we couldn't find out anything about him beforehand. I went in there cautious but I don't overestimate or underestimate my opponents. I was quite positive when the opening bell rang but when I got cut in the first 20 seconds I decided to box him. I lost one round but I don't know what round that was but I kept my composure in my corner and boxed a brilliant fight.
BC: The knockdown you scored against him in the sixth actually seemed to spur him on
JT: I went in to try and finish it but that was playing into his hands. I realised that I'd won the round 10-8 so I decided to get back on my bike and do the ten rounds. And to be fair I haven't done ten rounds since I fought Ricky Hatton in 2000 so going ten against Miranda was good experience for me. I think people think that because I've moved down in weight that I'm not going to be as strong over the longer distance but I felt better in the tenth than I did in the first, second and third. It always takes me a few rounds to get into the fight but when I'd got into it I'd settled down and was following my gameplan throwing lots of shots from different angles. I have to admit though that this felt very alien to me because I do like to get in there and have a fight but had I done so I think it would have resulted in a life-and-death struggle.
BC: Do you think this win will have been enough to secure you a shot at the British lightweight title?
JT: I spoke to Simon (Block) straight after because he was situated at ringside and I said to him "now you've got to make me mandatory contender for the British title", but he told me to speak to him in three months time when the Board have their meeting. I honestly can't see how they can't let me fight for the British title or even something above. I know they have nominated me for the English title, and I will fight for the English, but no disrespect to Leo O'Reilly what has he done to deserve a crack? He got beat by Alan Temple and he drew with Silence Saheed in his last fight.
BC: How likely is the O'Reilly fight for the English crown to happen?
JT:I don't know but what I do know is that I'll fight anyone. I don't really care who I fight. I took the Miranda fight on two weeks notice – I'm always ready to fight. Miranda was 19-unbeaten and highly ranked but to go in with Leo O'Reilly would be a backward step for me in my opinion. I took a gamble against Miranda – we didn't know what we were stepping into. In Boxing anything can happen. You might get cut, is it worth taking the risk? I would take the risk because I love to fight and I know it's very hard for my manager John Ingle to get me fights.
BC: What did you make of Lee Meager's recent win over Dave Stewart to claim the vacant British lightweight title?
JT: Actually I haven't seen it yet but I have it on video so I'll watch it soon. I wasn't interested in the Meager-Stewart fight until I'd gotten my fight out of the way against Miranda the following day. A lot of people have said to me however that neither Meager or Stewart would live with me and that I'm different class to them. I thought that was a great compliment but I prepare in exactly the same way no matter who I'm fighting. I'll prepare as though I'm fighting King Kong.
BC: There has been a rumour in the West Yorkshire press that Meager could make a voluntary defence against Nadeem Siddique in July. Your thoughts?
JT: I can't believe that. I've heard a little rumour but I can't believe it. But then again nothing surprises me in Boxing. Life's never fair but what good would it do me to start kicking up a fuss apart from giving me a bad name? At the end of the day I'll be patient and wait my turn. If I'm good enough I'll get there. Lets be fair about it, I ain't very good at this boxing lark but I've got a hell of a lot of hunger, determination and passion for the damn game and I love it. That outweighs my talent because I'll be the first to admit that I ain't very good at it but I love doing it.
BC: Lenny Daws has recently been crowned the British light-welterweight champion. Is he a target for you if you fail to get your title opportunity at lightweight?
JT: No, I'm a lightweight. I've been at light-welter where I served my apprenticeship. There would little point risking everything when I'm now making headway at lightweight. Everyone has been bitching saying that I can't make the lightweight limit but I can make 9st 9lbs – it's not a problem. I'm a professional 365 days a year. I'm a big lightweight and I've taken my power down with me. Even at my age (31) I feel I'm still improving. I'm like a fine wine – I am getting better with age and I'm getting more experienced. You can't buy experience or wisdom and that's what I've got. You might have all these guys who are a lot younger than me but Miranda found out that you can't buy experience. He went in there with only one gameplan.
BC: What is your promotional situation at the moment? Your last outing against Miranda was on a Fight Academy show.
JT: I haven't actually signed a deal with Fight Academy or anyone but I just want to fight. So if Fight Academy get me fights that will be fantastic. I'll honour them because they got me my last fight and put me on the bill (Clinton Woods vs Jason DeLisle in Sheffield, England) as chief support.
BC: If the rumours turn out to be false and Meager-Siddique doesn't happen in July would you be interested in facing Meager?
JT: Yes, definitely. To be honest though I suffered a perforated eardrum in either the first or second round against Miranda. I went in there with a cracked rib, I got cut and bruised but apart from that I enjoyed it. There must be an easier way of earning money (laughs).
Send questions and comments to: benjcarey@yahoo.co.uk