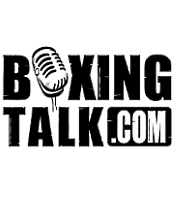 Press release:
In the twelve-round main event on January 28 at Northern Quest Casino in Airway Heights, Washington, Teddy "Two Gun" Reid, 22-6-1, 16 KOs (Boxingtalk's #13 welterweight), will move up to 154 to face against Eddie Sanchez, 12-3-2, 8 KOs. Reid's original opponent, Rodney Jones was injured in training and withdrew from the fight. ESPN2 will televise.
Sanchez is coming off his two career-best wins, both upsets, in his last two fights, and is no stranger to taking a fight on short notice. He took his last fight, on August 13, 2004, against world-ranked contender J.C. Candelo, literally on last-minute notice. Eddie wasn?t confirmed to fight until the morning of the show, but won a 12-round unanimous decision that night. The win earned him a place in the world rankings at Boxingtalk #29, IBF #10 and WBC #14. Two months earlier in June, he scored a sixth-round TKO win against world-ranked Jose Celaya.
MAIN EVENT - 12 ROUNDS, SUPER WELTERWEIGHTS -
Teddy "Two Gun" Reid, 22-6-1, 16 KOs, Adelphi, Maryland, vs Eddie Sanchez, 12-3-2, 8 KOs, New Orleans, Louisiana.
CO-FEATURED BOUT - 12 ROUNDS, FEATHERWEIGHTS -
Whyber Garcia, 15-2, 11 KOs, Colon, Panama, vs Valdemir Pereira, 19-0, 14 KOs, Sao Caetano Do Sul, Brazil.
6/8 ROUNDS, WELTERWEIGHTS
Donald Camarena, 14-1, 9 KOs, Denver, Colorado, vs Hilario Lopez, 4-2, 4 KOs, Nampa, Idaho.
4 ROUNDS, LIGHTWEIGHTS

Tyrone Harris, 4-0, 4 KOs, Lansing, Michigan, vs Randy Ortega, Debut, Denver, Colorado.
4 ROUNDS, LIGHT HEAVYWEIGHTS
David Banks, Debut, Portland, Oregon, vs Mario Higuera, 1-3, 1 KO, Hillsboro, Oregon.
4 ROUNDS, SUPER BANTAMWEIGHTS

Selso Basquez, Debut, Portland, Oregon, vs Jose Cabrera, 0-1, Medford, Oregon.
4 ROUNDS, SUPER MIDDLEWEIGHTS

Leonard Carter, 0-1, Seattle, Washington, vs Allen Medina, 0-3, Ft. Lupon, Colorado.
All fights subject to change without notice.
Doors open at 3:30 P.M. (Pacific Time), first fight at 4:30 P.M.
Ticket prices: $25, $50.
Tickets are available at Northern Quest Casino Box Office - 509-343-2329, and Ticketswest - 800-325-SEAT, and
www.ticketswest.com
.