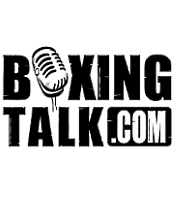 It is very upsetting for Antonio to listen fighters like Floyd and Judah who speak about fighting and beating everyone in every division, but when Antonio's name is mentioned they seem to find away to give a short answer or avoid the question. Judah has nothing but excuses when it comes to fighting Antonio. We at least respect the fact that Shane Moseley continues to state he is looking for another tune up bout before he steps in the ring with someone like Margarito. But, as for Judah we really believe he and his promoter are afraid of going up against Antonio.
When Antonio fought Hercules Kyvelos (Promoted by Don King at the time)we took the fight with the understanding that if Antonio won the fight, he would fight the winner of the Mayorga-Spinks bout. Don King backed out once he saw how Kyvelos was beaten. It's understandable that King is protecting his fighter's belts, but Judah needs to know in order to be the best, you need to beat the best. Floyd mentions he's ready to fight De La Hoya, Judah, Hatton, etc., at the same time stating and accepting the fact some have promotional problems, wanting to fight in neutral grounds, and another being the control of options. Antonio is wondering what his excuse is not to fight him. Antonio has no promotional problems, in fact they are both promoted by the same promoter. There will be no problems with options and Antonio will fight wherever Top Rank and Floyd want the site to be.
Is Floyd worried about Atnonio's devastating uppercuts, is he worried about his power or is he worried about his ability to go forward and throw numerous punches for twelve rounds? If you ask Antonio, he would say it's all the above. Mayweather will probably state Antonio is a typical Mexican fighter who goes forward, starts off slow, lacks defense, and would not be able to handle his boxing abilities. I believe these would all be good reasons to fight him and not to degrade him. Team Margarito in no way wants to disrespect any of these fighters and we are not calling anyone out, but we do want everyone to know that neither of them need to make excuses about not having opponents. Antonio Margarito is ready to fight anyone and most importantly, he does not make excuses to avoid fighting anyone.
-Sergio Diaz (manager) Team Margarito