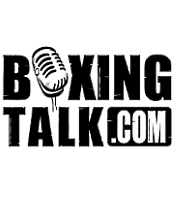 After reading our most recent article with "Sugar" Shane Mosley on Boxingtalk in which stated he "will be a monster at welterweight," it didn't take long for Team Cintron to respond to the former three division champion. Co-manager and strength and fitness coach Joseph Pastore contacted boxingtalk to make sure that Shane Mosely knows there is already a monster at 147lbs, and that the Cintron camp accepts Mosely's offer, "if he wants to clean out the division, the first thing he can do is call Main Events, and we'll drive to New Jersey that day and sign the contract.We want to fight anybody that is ranked above Kermit."
Do you think Mosely will be better at 147 than he was at 154?
"I think he will be better, but he is still too small. Ya know, Zab Judah, the same thing. He said he would fight us, but all he did was threaten us with a street fight outside of the ring. Talk is cheap. It is not worth anything if you don't sign the contract. That's all great to say on the internet, but if you don't sign the contract, it is meaningless"
Do you think this fight is a possibility?
"If Mosley is so confident, take the fight. We want to make are name and earn are name. Not get a gift because I just lost five fights, and I come down to use my name. Like Zab Judah, he is gonna fight a bum and then use his name for a big money fight. You're a monster, good. That's great news for team Cintron. Mosley always said he'd do what's good for boxing? Take the fight. If Shane wants a fight at 147lb, he won't even have to negotiate. I am confident he does not want to fight Kerm."
Will the right hand be ready for an April PPV with Margarito?
"We need to see where the hands at. We are gonna follow the doctors protocol as far as the healing process. Surgery was a complete success. The doctor removed a piece of cartilage and cap over the knuckle which was causing irritation."
What do you think about Margarito as a fighter?
"Margarito is a guy that is avoided. He comes in shape, he is a great boxer, and he causes a lot of problems. If we go with Margarito, we are going after one of the toughest guys in the division. If we go after Mosley, we are going after "the monster". If Cintron-Judah, does not happen, if Cintron Mosley does not happen, there is only two people to blame."