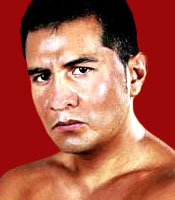 Moments ago Boxingtalk.com was contacted by Roberto Diaz (Marco Antonio Barrera's) adviser. Roberto wanted to make it clear that fighting Bobby Pacquiao is definitely something NOT in their plans, and goes on to say "We want the big shark, not the little fish". Team Barrera pulls no punches in this must read Boxingtalk exclusive.
BT - Roberto you received a letter from the WBC concerning team Barrera's position on the mandatory, what can you tell us about that?
RD - We got the letter from the WBC letting us know that the mandatory title defense against Manny Pacquaio was coming up in the months ahead,and that we should begin negotiations, and that's where our promoters at Golden Boy, Richard Schaefer, Erik Gomez, and Raul Jaimes have been doing.
BT - Roberto recently Freddie Roach commented about Barerra and Bobby Pacquiao fighting, what are your thoughts on this comment?
RD - Well honestly, when I read that I laughed. I thought that was pretty much funny, I was like 'woah', where did that name come from? Bobby Pacquiao??? Is Manny now not wanting to fight Marco, did they see something? Did Freddie see something? I don't know, does Freddie know something and doesn't want to say it? The last thing I remember about Bobby Pacquiao was him losing, and getting a gift decision against"El Famoso" Hernandez. The way we see it at Team Barrera. and Team Golden boy is that we are going after the big shark, not the little fish in the sea.
BT - Roberto it doesn't take a rocket scientist to know that most everyone wants to see Pacquiao vs Barrera rematch.
RD - I think everyone has been waiting for this fight, the fans deserve it, and Marco wants it bad. We haven't seen this fight already because of conflicting schedules, and the team deciding that it wasn't the right moment. I think right now after Manny's very convincing victory over Erik Morales, Manny is on top of the world. Marco Antonio Barrera is the unified champion at 130lb, so let's make the fight. If Pacquiao's people don't see it that way, they have to understand that Marco Antonio Barrera has other avenues, there are a couple of World Champions that we can unify, or go up into a the Lightweight division, but this is the fight that everyone wants to see, and I think we should give it to them.
BT - Obviously Erik Morales is the X factor here, if Erik chooses not to exercise the clause to rematch Manny, are you guys ready to step up immediately and fight Manny Pacquiao?
RD - Definitely, definitely, we have notified our promoters and our promoters get the fights done. Golden Boy is making the best fights right now, and making the top fights. The WBC has put him as the mandatory, so it's not our call, it's Manny Pacquiao's team that makes the call. Do they want to go after the belts, or sit around and wait for their fight with Morales and see if that happens?
BT - Looks like both camps want to fight once before a fight with Pac and Barrera, talk about Team Barrera's direction at this point.
RD - Well were having a great camp in preparation for Jesus Chaves, but Jesus got injured so that was that. We then went after Juan Diaz, but he and Team Cotto had negotiations going on, so our promoters right now, Richard Schaefer is working very hard to get a fight for Barrera in May.
BT - Roberto, talk to the Barrera fans, and to the Pacquiao fans out there.
RD - Well I would like to say to all boxing fans in general, I want to let them know that Marco Antonio wants this fight against Manny Pacquiao. There is a thorn in Marco's side, he's very quiet about it. Marco doesn't call out fighters, he does his work in the ring, with that said expect this fight! Believe it ! we will get this fight, it's just around the corner! To all of Marco Antonio Barrera's fans, the time has come! Marco will get his revenge, he will
get his fight with Manny Pacquiao.
BT - Roberto, Manny Pacquiao fans are extremely passionate, and loyal to their hero Manny Pacquiao, and with good reason. The Mexican fans are as equally loyal to Barrera, there is definitely a two nation showdown forming here. It used to be that Mexican's dominated this weight class, and now you have this guy from The Philippines that comes along, and cleans house. How important is it to Marco Antonio Barrera to get his revenge, and restore the Mexican foothold on this division?
RD - Well it's definitely great for the sport of boxing to have this rival. The Philippine fans have so much enthusiasm for Manny Pacquiao, and for good reason. Manny Pacquiao has done a lot, he's a great fighter, he's an exciting fighter, he's tremendous, and good for boxing. Brad, Marco does not bring up excuses, but we all know, his team, and Marco know what happened on the first fight. Manny won, he won clearly, but come fight two Marco will be ready, and we will see a new Marco. The boxing fans on boths sides will see a great fight, and we are excited about it.
Send questions and comments to: bradcooney1@Bellsouth.net