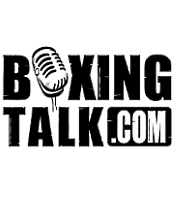 PRESS RELEASE
: It's the most wonderful time of the year and the holiday spirit is in the air.  DiBella Entertainment's Undisputed Middleweight World Champion Jermain Taylor (25-0, 17 KO's) continues to show he is a champion both inside and outside of the ring.  Proving once again that a more appropriate nickname for him might be "Good Intentions" rather than his ring moniker of "Bad Intentions", Taylor has generously donated proceeds received in connection with the sale of his autographed gloves on the night of his second historic victory over Bernard Hopkins on December 3, at Mandalay Bay in Las Vegas to The Leavander Fund. 
To make a non-tax deductible donation to the Leavander Fund, please send a check or money order, made payable to:
The LEAVANDER FUND
DiBella Entertainment
350 Seventh Avenue, Suite 800
New York, NY 10001
ATTN: Meredith Greenberg  
            DiBella Entertainment and the Johnson family established THE LEAVANDER FUND to support the essential needs and education of Leavander's four children.  If you would like give a gift that keeps on giving this holiday season please consider making a donation to the Leavander Fund.
            Leavander's father Bill Johnson, on behalf of the family, wishes to thank the public and boxing commuity for the continued love and support that they have extended to Leavander and the Johnson Family. 
            On December 22, the Arkansas Rimrockers will be honoring Little Rock's hometown hero, Undisputed Middleweight World Champion Jermain Taylor, with a homecoming celebration during halftime at the Alltel Arena in Little Rock, Arkansas.  Taylor will be on hand before the game to greet and sign autographs for fans attending the game.  
             For tickets please contact the Alltel Arena Box Office at 501-975-9000, visit
www.Ticketmaster.com
or
www.ArkansasRimRockers.com
.  Tickets range in price from $10-$50.