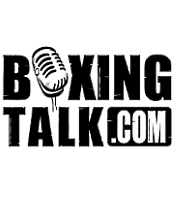 New York, Feb. 10-All systems are go for DiBella Entertainment's undefeated middleweight sensation Jermain Taylor (22-0, 16 KO's) as he gets set to square off against the upset-minded Daniel Edouard (16-0-2, 9 KO's) on Saturday night, February 19, at the Staples Center in Los Angeles.
The 2000 Olympic Bronze Medalist endured a heavy duty training camp in Miami, Florida, in preparation for the 10 round co-featured attraction on the Bernard Hopkins-Harold Eastman fight card. Both fights will be televised on HBO Sports World Championship Boxing at 9:45 PM ET/6:45 PM PT. 
"Edouard is a great fighter," says Taylor. "I know he's coming to fight, so I am taking him very seriously.  This was the hardest training camp of my career.  I had to do three-a-days: run in the morning, go to the gym at noon and then back to the gym again in the evening.  I'm looking forward to getting in the ring and giving my fans a good show."
Says trainer Pat Burns: "It has been a shorter training camp than we're used to, so our motto has been 'double the work in half the time'.  Jermain has had an outstanding camp he is physically and mentally prepared to fight the very worthy Daniel Edouard."
Ozell Nelson, Taylor's long time coach said: "Jermain had a hard camp in which he worked 110% because Edouard is coming to fight and hits hard with both hands.  Jermain is going to dictate the fight by using his jab and his range and will catch Edouard coming in."
Promoter Lou DiBella, president of DiBella Entertainment, is pleased with the giant steps Taylor has taken on his road to a title: "Edouard is another step on the road to middleweight supremacy.  We are thrilled that Jermain is being showcased under the best middleweight in the world, a title that he aspires to and one day will achieve."
Taylor will be making yet another HBO televised appearance, and the network's SVP of Sports Programming Kery Davis sees Taylor on the threshold of big things. "Jermain Taylor appears to be a breakthrough athlete," says Davis. "He has remarkable poise and talent. However, the challenge in front on him is considerable and Daniel Edouard knows he can make headlines with a standout performance. I hope both men recognize the challenge that is at hand. "
Russell Peltz, Edouard's promoter,  is excited about the challenge for his fighter. "Edouard is very confident because he has boxed with Taylor in the gym before," says Peltz. "That's why he is so pumped up for the fight.  He has had a wonderful training camp and looks forward to the challenge he faces on February 19th."