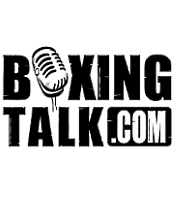 Boxingtalk.com couldn't help but notice Jermain Taylor seated next to HBO suit Kerry Davis the other night. Last week Boxingtalk began hearing rumblings that Taylor has re-signed with, or is on the verge of re-signing with Lou DiBella's, DiBella Entertainment. As Boxingtalk first reported weeks ago, DiBella Entertainment had an HBO deal on the table for Taylor. Intially Taylor turned the deal down and it appeared as if  lawsuits were inevitable when DiBella retained Benedict Burstein to represent him, but now Boxingtalk.com can be the first to tell you this matter will be resolved shortly and Jermain Taylor will become HBO's newest fighter. Lou DiBella and Kerry Davis were unavailable for immediate comment.
Remember where you heard it first! (12:01 AM ET)
Kawashima-Navarro Jan.3!
By G. Leon

Unbeaten super flyweight up and comer Jose Navarro will get his first shot at major world title when he flies around the world to face Katsushuige Kawashima on January. The bout will either take Tokyo or Yokohama, Japan. Over the past few years Navarro has been one of the most exciting yet underhyped prospects in boxing, on January 3, in front of an extremely pro-Kawashima crowd, he'll get the chance to take his career to another level.
Remember where you heard it first! (12:01 AM ET)