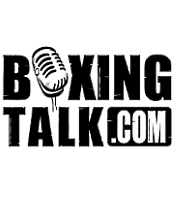 PRESS RELEASE:
In what is being called the most highly anticipated fight of the year, the rematch between undisputed middleweight champion Jermain 'Bad Intentions' Taylor and former undisputed middleweight champion Bernard 'The Executioner' Hopkins – Taylor vs. Hopkins II, "No Respect" – will take place Saturday, Dec. 3 at Mandalay Bay Resort & Casino in Las Vegas, Nevada.  
Tickets priced at $800, $600, $400, $200 and $100 go on sale Thursday, Sept. 22 at Noon at the Mandalay Bay Theatre box office.  Tickets also will be sold at all Las Vegas Ticketmaster locations (Tower Records/WOW!, Smith's Food and Drug Centers, Robinsons-May stores and Ritmo Latino).  To charge by phone with a major credit card, call the Mandalay Bay box office at (702) 632-7580 or Ticketmaster at (702) 474-4000.  Tickets also are available for purchase at
www.mandalaybay.com
or
www.ticketmaster.com
.  
Their first fight captivated the sports world with its drama and stirring outcome making it one of the most spectacular bouts in recent history.  For Taylor, it is an opportunity to prove that his split decision win over the long-reigning champion July 16 was no fluke.  For Hopkins, it is time to set the record straight with his spirited rival.  
The championship card will be presented by DiBella Entertainment and Golden Boy Promotions and will be broadcast live on HBO Pay-Per-View beginning at 9 p.m. EST/6 p.m. PST.  The undercard bouts will be announced in the near future.  A press conference with both fighters is scheduled for Saturday, Oct. 1 in Tampa, Florida.  
For more information about Taylor vs. Hopkins II, "No Respect" please visit
www.goldenboypromotions.com
or
www.dbe1.com
Taylor vs. Hopkins II, "No Respect"…2 
The Taylor vs. Hopkins II pay-per-view telecast, beginning at 9 p.m. EST/6 p.m. PST Oct. 1, has a suggested retail price of $49.95, will be distributed by HBO Pay-Per-View and will be available to more than 50 million pay-per-view homes.  The telecast will be available in HD-TV for those viewers who can receive HD.  HBO Pay-Per-View is the leading supplier of event programming to the pay-per-view industry.  For your daily Taylor vs. Hopkins II fight week updates, log onto
www.HBOPPV.com
.