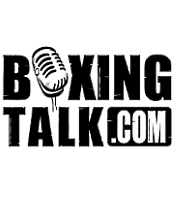 Boxingtalk was contacted by middleweight Tarvis Simms, 18-0 (11 KOs), to discuss what he feels are unethical practices at the hands of his promoter,  Star Boxing and Joe DeGuardia.  Simms, twin brother of WBA junior middleweight titlist Travis Simms, claims that he was forced to sign a contract under duress, and also that DeGaurdia lied to him about fight negotiations.
Simms said Star Boxing failed to provide him with his contractually guaranteed number of fights under his original contract with Star boxing, and that DeGaurdia asked him to sign a second contract stating that Star Boxing did not breach the original contract.  In Simms' view, if he did not sign the second contract, he would not have been able to fight. 
Recently, according to Simms, Degaurdia also stated that he was in the middle of negotiations with Main Events for Tarvis to fight Fernando Vargas.  However, Joe Pastore, Simms' strength and fitness trainer, reportedly contacted Carl Moretti of Main Events to ask about the current negotiations for a Vargas bout.  As Simms understands it, Moretti responded that not only were there never any negotiations for Simms to fight Vargas, but that Moretti had not talked to Star Boxing in years.
Simms recently traveled six hours by car to fight in Boston for a show in which he was promoted as the main event, but found out on the day of the fight that he would not be fighting.  DeGaurdia told Simms that none of the possible opponents were approved by the commission as viable fights for to medical reasons.  This reporter has not confirmed the veracity of DeGuardia's statement  but when Tarvis, Pastore and Marshall Kaufmann contacted one of the fighters, this fighter and manager supposedly claimed that they could not reach a financial agreement with DeGuardia because Star Boxing "was only willing to pay their fighter $1500 dollars to get in the ring with Simms.  As of today, Simms has no fight scheduled and DeGaurdia has refused to release Simms from the second contract.  However, Simms does not want a court case, he wants a fight.