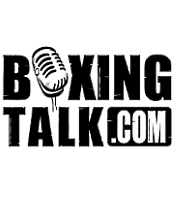 PRESS RELEASE:
Light heavyweight champion Antonio Tarver, who battles longtime rival Roy Jones Jr. on October 1st in Tampa, Florida, is pleased to announce the launch of his official website at
www.antonio-tarver.com
.  I feel that I'm a state of the art boxer, so my website had to be state of the art as well," said Tarver. "I think my team and I have achieved that goal, and antonio-tarver.com is your one stop to find out the latest on "The Magic Man".
Antonio-Tarver.com features world-class graphic design, with a customizable dynamic environment and integrated audio controls.  Through the use of the latest technologies available we have created an experience like no other. The website also contains updated news, downloadable desktops and extensive photo galleries. Keep yourselves tuned in as we will soon feature additional video footage such as behind the scenes training videos, in depth interviews and exclusive after fight coverage. Official Antonio Tarver merchandise will also be available shortly.. So get ready to collect your New Tarver Gear!  The site is also home to the official Tarver-Jones 3 – "No Excuses" video trailer.
Also included on the site is a direct link to
www.redcross.org
, where fight fans can donate to the relief effort in the aftermath of Hurricane Katrina.
The Tarver vs. Jones 3 pay-per-view telecast, beginning at 9pm ET/6pm PT on October 1, has a suggested retail price of $49.95, will be distributed by HBO Pay-Per-View and will be available to over 50 million pay-per-view homes. The telecast will be available in HD-TV for those viewers who can receive HD. HBO Pay-Per-View is the leading supplier of event programming to the pay-per-view industry. For your daily Tarver vs. Jones 3 updates, log on to log onto
www.HBOPPV.com