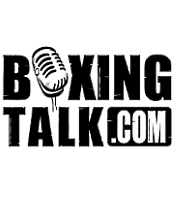 By Brad Cooney
The FedEx Forum in Memphis, Tennessee was packed with 12,123 screaming boxing fans this past Saturday night. Brian Young's Prizefight Boxing, Goosen Tutor, and Joe Deguardia's Star Boxing put together a fight card that the people of Memphis were clearly very happy with.
The main event featured two of boxing's greatest, Antonio Tarver vs. Glen Johnson. Tarver shot out of the gate and immediately took Johnson out of his gameplan. Tarver didn't give Johnson a chance to get set this time around. By using his jab and additional movement Tarver was able to get his shots off quicker. Johnson showed up in his typical good condition, but it wasn't enough this time. Tarver was the busier fighter all night, threw more punches, and pushed the action. Johnson's punches were thrown with bad intentions, but the problem was that he didn't throw enough of them to make a difference.
During the post fight press conference, Boxingtalk asked Tarver's trainer Buddy McGirt if a third match between Roy Jones Jr. and Tarver was in the cards.  McGirt paused for a few seconds and answered by saying " I don't think Roy wants Tarver at this point." When the question was asked, Tarver himself had not yet made it to the press room, as he was tied up with the Tennesse Boxing Commission. The same question was posed to Tarver a little while later. Tarver's response was that he would fight Jones or Johnson again, that it didn't matter to him.
Despite the loss, Johnson showed up and addressed the crowd, demonstrating his class and respect towards Tarver by admitting that he lost the fight fair, and square.  Johnson said, "I came here to fight hard, and to give the people their money's worth and I did that, and I feel proud."  When Johnson was asked if he thought his last performance was better, or if Tarver was better this time he replied, "I really don't know if he was better, I just know that I was not as good. I didn't get off my shots, I was sluggish, and my combinations were not coming out the way I thought they would come out."
On a lighter side, Johnson was asked what he thought was different about this fight as opposed to the last fight, in which he beat Tarver in a very close decision.  Johnson answered, "Well, last fight I was hitting him with bigger, and better shots, and I won that fight". After the crowd laughed a bit, Johnson went right back and again credited Tarver for a good tough fight, and admitted that he was not the better man that night.
Then Tarver, once again the light heavyweight champion of the world, entered the room to loud applause and took his seat. He began by thanking his trainer Buddy McGirt, who he referred to as the Phil Jackson of boxing [Editor's note: Phil Jackson the basketball coach, not the 1990s heavyweight who lost to Lennox Lewis]. Tarver went on to thank Prizefight Promoters, and the people of Memphis for coming out supporting such a great night of boxing. Tarver said, "Johnson was champ far too long, from December to now, but we are back, back on top".
About his future, Tarver went on to say "I got two big trilogies on my hands now, Roy Jones Jr., and Glen Johnson so whichever one they want to see first, we are up for that. I am 36 years old now, so I have got to do what I gotta do. I plan on taking boxing for quite a ride."  Boxing fans are looking forward to that ride.