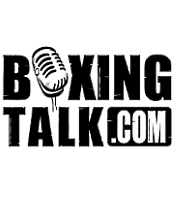 With less than a month go before his epic third bout with Roy Jones Jr. on October 1st at the St. Pete Times Arena in Tampa, Florida, light heavyweight champion Antonio Tarver is gearing up for the stretch run of what has been the most intense camp of his career. "It's not business as usual, we're taking it far more seriously than that," said Tarver of his mindset in this training camp.  "This has been one of the most solid camps. The last camp we had was real, real solid and this one is also as solid. We've perfected the camp thing now.  One time I tried having two, three people around me that really didn't have the knowledge of what it really took to really be focused.  They didn't understand what I had to go through, and the first Glen Johnson fight proved that it didn't work.  So we went back to the basics and I think this is where we're at now and this is the way it will be for the rest of my career." Trainer Buddy McGirt agrees. "We've always had good camps but this one is more intense because of everything that's at stake," said McGirt.  "We're preparing for the best Roy Jones ever." So even though the days are long and the work is exhausting at the Elite Boxing Gym, the members of Team Tarver – which consists of Antonio, McGirt, and strength and conditioning coach Dudley Pierce – checked in with an update from Vero Beach.  
Tarver on being overconfident…  
"Right now we're working because we don't want to take anything for granted," he said. "When the smoke clears we want to be standing on top.  We don't want to leave no stones unturned.  We're remaining focused.  People say that Roy's not himself.  Well, I'm not gonna make the mistake of just relaxing and allowing this guy to even have a chance.  What we're doing now is removing any remote possibility of luck.  And the only way we can do that is to work hard, and come prepared for anything and be ready to face the best Roy Jones ever."  
Tarver on handling the lion's share of the media responsibilities while Jones has been silent in a secluded Pensacola camp…  
"I don't know what he can say anyway that's gonna make a difference in the outcome of this fight," said Antonio.  "When you look at a guy that's unsure of what's gonna happen, the last thing you want to do is come out and stick your foot in your mouth.  So it's best that he stays quiet, he stays hidden, and he works as hard as he can work to avoid the inevitable, and that's getting knocked out on October 1st.  So when you're looking at a guy from that standpoint, you have to say 'okay, I understand.'"  
Tarver on one of the biggest sacrifices he has had to make while preparing for this fight…  
"I put the golf clubs up, that's a testament to my commitment," laughs Tarver.  "Whenever you call me when I'm not boxing, I'm on a golf course somewhere.  So having to be able to put those up consistently, it's been beautiful.  So we know we're focused and we're ready."  
The youngest member of Team Tarver, Antonio's four year old daughter Taylor Dionne, recently had her say at the annual 'Tom Joyner Family Reunion' in Orlando, Florida.  While a musical performance was taking place, Taylor was approached by a broadcaster.   
"What's your name?" she was asked. Her response was as quick and potent as one of her father's left crosses. "My name's Taylor and my daddy's gonna knock Roy Jones out."  
Tarver's son, 17 year old Antonio Jr., is doing some hitting of his own as the starting cornerback for Atlantic High School in Daytona, Florida. 
Dad actually broke camp for a day to catch his son's first game.  
"I broke camp and I went to his first high school football game," said Tarver.  "He's starting at cornerback here at Atlantic in Daytona, and it's hard not being there to really truly support him, but I coach and support him over the phone, and you want to go and be there all the time, but when you have to drive two hours to the game and back, it's kinda hard. Once this fight is over, then I can start showing up and being supportive.  But he knows that I wish I could be there."  
McGirt, a former world champion himself, has studied Jones since 1992, and he is currently preparing the game plan for his fighter's third meeting with him. Rubber matches are no problem for Buddy either, as he successfully put Arturo Gatti through the paces for his trilogy with Micky Ward....  
"It's like when I got Arturo ready for Micky Ward the third time," said McGirt.  "You've really got to prepare for the best of that guy.  You've got to put in your mind that this guy is laying it all on the line.  They put it on the line before, but sometimes they try to dig deeper than themselves because they know this is it.  You have to prepare for that as a trainer and instill that into the fighter as far as the training goes.  You've just got to bring the best out of your fighter, more than normal.  
Dudley Pierce, Tarver's strength and conditioning coach, is currently in his fifth camp with "The Magic Man". 
As the resident torturer of Team Tarver, is it tough getting his fighter out of bed in the morning to work out?  
"Absolutely not," said Pierce. "You just knock on his door, and when I'm ready, he's ready."  
But working out with Pierce (who holds a Masters degree in Exercise physiology and biomechanics from the University of Toledo, and who has worked with world champions Ricardo Mayorga, Tim Austin, Byron Mitchell, Will Grigsby and Randall Bailey) is no picnic.
 Just look at this exercise he puts Tarver through.  
"I like to take him on the beach, where it's like nine miles total," explains Pierce. "We'll go out for four and a half miles and we'll do intervals.  I have a harness with rubber tubing which I straps on his arms and legs.  We'll do 100, 200 yards and I'm pulling him, so he's trying to pull me.  We do this for four and a half miles and then we go back."    
Once in the gym, it's all business, with the doors closed to the public.  Tarver wants no distractions, even from the outside world. 
That's a good thing according to McGirt....  
"When he does the things that he's doing now, I know he's in that zone," he said.  "He's in the gym the other day.  Somebody's outside the gym laughing.  Outside.  And he heard them laughing.  He said, 'can you ask them to leave?'  I'm saying to myself, 'they're already outside.'  So I asked them if they could keep it down, and they understood.  That's why I know he's in that zone."  
And inside that zone, the music needs to be pumping for Tarver to truly get down to business....  
"You've got to have it because everything's about the rhythm," said Tarver.  "Right now I'm on the Boyz N Da Hood from Atlanta and we're bumpin' Young Jeezy real hard, he's got some nice little beats and stuff. And when I want to mellow out I chill out to some Common and relax like that.  You've also got to put the old school in the mix.  I'm an old head anyway, I'm 36."  
Yet even though Tarver is supremely focused for his third fight with Jones, that doesn't mean that he has to see his face everywhere, either in pictures or on video tape…  
"I don't even watch tapes," said Tarver.  "The last tape I watched was of Eric Harding and I took him for granted and I lost that fight.  I'm focused so much on myself that whatever they bring, it don't matter.  What happens when you're watching tapes is that you expect things to happen and by the time the fight gets started, you're two, three, four rounds behind, anticipating something to happen.  So I don't do that, I just go in there and train my hardest to make sure that I'm in the best shape that I can be in, and whatever it is, a fight is gonna break out anyway.  I'm a better athlete when I'm spontaneously reacting on whatever happens." 
Tickets, priced at $25, $50, $100, $200, $350, $600 and $1,000 are available at the St. Pete Times Forum box office, by calling Ticketmaster at 813.287.8844 or 727.898.2100 or by logging onto
www.ticketmaster.com
.  Ticket prices do not include applicable surcharges. The Tarver vs. Jones 3 pay-per-view telecast, beginning at 9pm ET/6pm PT on October 1, has a suggested retail price of $49.95, will be distributed by HBO Pay-Per-View and will be available to over 50 million pay-per-view homes. The telecast will be available in HD-TV for those viewers who can receive HD. HBO Pay-Per-View is the leading supplier of event programming to the pay-per-view industry. For your daily Tarver vs. Jones 3 updates, log on to log onto
www.HBOPPV.com