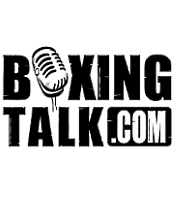 Dear Gregory Leon
Antonio Tarver, the International Boxing Organization's celebrated light heavyweight champion, had just received an award as the IBO's fighter of the year at the sanctioning body's 2004 banquet at Miami's Doral Country Club recently when he asked to say a few words. And what he would say soon reverberated around the boxing world.
Tarver announced that he would be meeting Glen Johnson, the IBF's light heavyweight champion, on December 18 at Los Angeles' Staples Center to determine which of them will rule over the light heavyweight division.
The IBO "will be the leading sanctioning body in the fight," said Tarver, a former Olympic bronze medalist.  Each fighter has a knockout victory over the great Roy Jones Jr., who is destined for boxing's Hall of Fame with just three career defeats.  Johnson took Jones out in the ninth round on Sept. 25, about four months after Tarver stopped Jones in the second round.
"It's that fight that allows me to be thankful," said Tarver of his Jones victory. "Because if it was up to the other sanctioning bodies, I wouldn't have had the opportunity to fight a great champion like Glen Johnson."  Johnson heard the announcement because he was a surprise banquet attendee, sitting near the back of the packed room with his manager, Henry Foster.  Johnson soon was at the podium posing for photos with Tarver.
"Fans want to know who's the better fighter," Johnson was to say later. "So we're going out there and putting our talents together, and we'll see how it plays out. But I expect to win, you know that."
Ed Levine, the IBO president, started the evening off by reiterating the Coral Gables, Florida based sanctioning body's well-known mission statement.
"We know we can change the sport," Levine told the audience. "We've proven that a sanctioning body doesn't have to be in litigation every month with its champions, its promoters. We've proven that you can have real (computerized) ratings that everyone can rely on. We've proven that we can have judges and referees who'll do the job week in and week out. And we've proven that we're different."
After a pause, Levine continued, "It's not easy, but we're going to succeed. You know our goal is to bring honor back to the sport, and we've just begun - remember that."
He received a rousing applause.  Later, near the banquet's end, he received a standing ovation as well after John Daddono, the IBO's chairman and founder, presented him with the IBO's 2004 achievement award.  Daddono called him the "Captain of our ship."
Said Levine, in his send-off message to attendees, "You've put a lot of trust in me. Let's just keep going forward. We've got the right path."
The Tarver-Johnson announcement put the icing on a fun-filled night, with master of ceremonies John McDonald - the long-time ring announcer for Sky Sports in England - keeping the crowd laughing with his wisecracks and humor.
After announcing one award winner with a long and difficult-to-pronounce name, McDonald said the person couldn't attend because he was in training. "Which is a shame," he said straight-faced, "because for six months I've been practicing his name."
Later, McDonald announced himself as one of the award winners. "Thanks, guys, for thinking of me," he said. "It was a real surprise when I looked down at this (the list of winners) six months ago and saw my name there."
Major awards were given to Emanuel Steward who was present to receive his Trainer of the Year Award and Barry Hearn and Rodney Berman, both in attendance to receive Promoter of the Year honors.   
McDonald also turned serious on several occasions in lauding the IBO for its integrity and innovation. On the sanctioning body's computerized rankings, the only ones in the sport, he said with conviction, "Everybody uses them. Not everybody remembers where they got them."
Unsolicited, Tarver also saluted the IBO.
"It's great when you have an organization that's built on honesty and integrity," he told the audience. "A lot of them, in my experiences, are not. So I'm just proud that the IBO defines what boxing is all about, and I'm very thankful of being their champion."