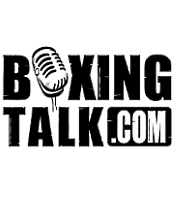 The world is wondering what Roy Jones' next move will be - will he keep on fighting and try to retire as a world champion, seek revenge against Antonio Tarver or Glen Johnson, or call it a career before the former pound-for-pound king losing another fight?
With only two legitimate losses (to Tarver and Johnson plus a DQ against Montell Griffin), Jones will go down in history as one of boxing's great champions. He was never truly beaten on his decade-long run of titles from middleweight to heavyweight. Only after dropping his heavyweight body, with a super low body fat percentage, to get back to 175 pounds, is when he suffered knockouts to Tarver and Johnson in back-to-back fights. While Jones is clearly not the unhittable fighter he used to be, he was able to go from heavyweight champion back to light heavyweight champion by beating the highly touted Tarver, when he was clearly sapped of his energy.  The New York Times, the day of the first Tarver fight, reported he looked exhausted and had to sit down while waiting to step on the scales.  Jones further cemented his greatness with his win over Tarver in their first bout, although Tarver thinks he won the first fight against Jones as well as the second.  Howver, Tarver never showed any aggression when Jones, weakened from going from the fat-free heavyweight that beat John Ruiz back to light heavyweight, was there to be hit in center of the ring.
Still, Tarver and Jones are 1-1 against each other. Rather than seeking the satisfaction of beating Jones two of the three, Tarver says that he is not even considering a rubber match at this point, even if Jones resumes his career, wins a few fights and regains a portion of the light heavyweight title.  "I wouldn't fight him no more, because the guy's done," said Tarver. "Glen Johnson, with 9 losses on his record, should have never [done that to him]. He ain't no big puncher. When's the last time Glen Johnson knocked somebody out? The guy (Jones) was done before he stepped in the ring, and you know that."
Tarver added, "If Roy Jones stepped in the ring with me anytime soon, he'll be handicapped."