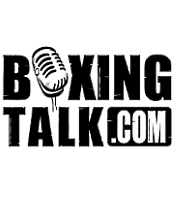 Press release:
Light heavyweight superstar Antonio "Magic Man" Tarver returns to the ring on Saturday, June 18 to battle Glen Johnson for 175-pound supremacy in an HBO-televised bout at the FedEx Forum in Memphis, Tennessee.  And luckily for boxing fans, there's another superfight coming up - a middleweight showdown between Felix Trinidad and Winky Wright which will be held at the MGM Grand in Las Vegas this Saturday, May 14. Tarver took time out from his busy training schedule in Vero Beach, Florida to break down Trinidad-Wright. "I see this as a tremendous fight," said Tarver.  "Winky Wright is a guy that has really fought hard for his just due.  He came up the hard way and I'm particularly in favor of a guy who had to earn it, rather than just having the yellow brick road paved for him."
On Wright's Heart
"A lot of people think that Winky is just a cute boxer with a great defense, but having the opportunity to spar many, many rounds with Winky, I know that this guy is big on heart. He's a very tough fighter, and he can take it as well as give it.  When it comes down to that, Trinidad will be severely tested, and it all depends on what Trinidad really has."
On Trinidad's Strengths
"I think his strengths are obvious.  He has a lion's heart; he comes to win and is in shape for every fight, he's committed to the victory, and you're going to have to defeat a guy like Trinidad.  He's not going to lie down and he's not going to stop trying. He's gonna be in there every minute and every second, and that's the type of pressure that I don't think Winky is accustomed to – having to be on his p's and q's every second of every round.  Trinidad is in there looking for that devastating knockout and he's a great finisher."
On Wright's Strengths
"Winky is a guy that has good legs, great defense, and he moves.  We know that Trinidad really don't like movers; he needs a guy to be aggressive and come straight to him in order for him to be at his best.  The guys that have given Trinidad trouble in the past have been movers – guys with great jabs that used their feet as an asset."
On Wright's Disadvantages
"The disadvantage for Winky is that he's moving up.  He ruled 154 and I was surprised that he was moving up, rather than having Trinidad sweat down.  That may or may not be a factor in the fight."
On The Magnitude Of The Event...Will This Distract Wright?
"I think Winky is a solid professional.  He's fought on big shows and on the undercards of some Roy Jones fights, and I think he's an old, seasoned pro.  He's had to go into other people's backyards, go overseas, and was successful, so he's been the underdog.  Every fight he's been in, he's been the underdog, so that's not really gonna stir him one way or another. I don't think that will shake him. I think he'll be solid, and mentally he'll be able to handle the hype, and be comfortable in the surroundings.  I don't see that being a distraction at all."
Was The Mayorga Fight Misleading Because He Played Into Trinidad's Strengths?
"Winky is a couple of steps above Mayorga because he has so many facets to his game.  Trinidad will be challenged physically, mentally, and stylistically, so it could be a frustrating night for him if Winky is on his game. Whether Trinidad gets frustrated, or stays cool, calm, and collected and on his game plan, we'll see."
How Will The Fight Play Out?
"I see this fight going the distance.  I think Winky's heart will allow him to surely survive the fight, and I feel the question is, 'does he have what it takes to hurt and stop Trinidad?'  Winky is comfortable with just beating a guy on points and going the distance, rather than just going for that knockout, so I see the fight going the distance, and I'm leaning towards Winky just because I know this guy is a great boxer, a great defensive fighter, and if he don't get caught and knocked out, I see him winning this fight by decision."
"On paper it has the ability to be a somewhat boring fight, but I think that plays into Winky's hands unless Trinidad gets in there, digs to the body, slows Winky down, and then is able to utilize those power punches well and get Winky out of there.  That's how I see Trinidad winning, and if Winky wins I see him winning by decision."
Tarver's Prediction – Wright W12
"I favor Winky to win this fight by decision.  If Trinidad is to win this fight, he'll have to win it by knockout."