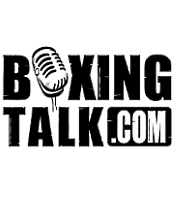 Fresquez Productions  will promote former world champion Johnny Tapia's return, Tapia 54-4-1(28 KO's) will take on Nick Bentz 36-3-2 ( 29 KO's) from Reynosa, Mexico The fight will be a ten round non-televised fight January 22,2005 at the Dodge Arena in Hidalgo, TX.
In the Semi-Main Event Local favorite and rising star Raul Cazares will take on an opponent to be named.
Also on the card is Fresquez Productions Inc. contender Cuauhtemoc Vargas 12-0-1 will also be on the card plus three other local fights.
Tickets can be purchased at the Dodge Arena Box Office or by phone at 866-RIO-TIXX or at all RGVV outlets in Texas. Ticket prices range from $15 to $100.
Doors open at 6:00 First Bell 7:00
An official press conference is scheduled with five time world champion Johnny Tapia is scheduled at 1:00 at Joe Brand in McAllen, Texas to announce the fight.