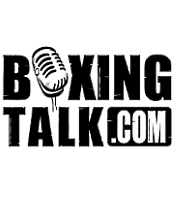 PRESS RELEASE:
Boxing manager Steve "Tank" Tankanow has come out firing on behalf of WBA regular welterweight titlist, Jose Antonio Rivera. "Tank" has been irked by some cooments made by true world champion Zab Judah since Judah's February 5 stoppage of Cory Spinks, particularly about whom Zab says he intends to fight this year and specifically a name he hasn't mentioned, Rivera.
"It's a total lack of respect," Tankanow explained his feelings about Judah. "Judah has been talking about getting his IBF mandatory (May 14, against Cosme Rivera) out of the way and then fighting Oscar De La Hoya. But Zab also said, and I quote, 'I'm not playing around. We did it and we ain't going nowhere. I'll fight anybody, anybody.' The he goes on to say he doesn't want to fight Shane Mosley or the (Antonio) Margarito-(Kermit) Cintron winner. You can't have it both ways.
"As soon as Jose gets past (Thomas) Damgaard (April 2, TBA in Rivera's mandatory), we're going after Judah, assuming he's still the 'super' champion. According to WBA rules the WBA "super" welterweight champion has been mandated to fight the WBA "regular" champion by September 13 2004. [Editor's note: the WBA has not enforced this rule onbehalf of Travis Simms and is currently being sued].  Zab better get De La Hoya before we get Judah. He's tailor-made for a fighter like Jose. Judah throws a lot of wild punches and leaves himself off balance and wide open for a good counter puncher like Jose. He'll be the strongest, hardest hitting welterweight Judah has ever fought." [Editor's note: Rivera turned down an offer to fight Judah on May 15, 2004].
WBA Rule: "The SUPER CHAMPIONS will be obliged to make the mandatory defense of their titles in a period no longer than 18 months against the boxer recognized as the World Boxing Association Champion of the corresponding division." 
Rivera (37-3-1, 24 KOs) hasn't fought in more than 1 ½ years, since he won the WBA 'regular' belt (Dec 12, 2003 vs. Michael Trabant in Berlin), due to an unfortunate series of events. First, he was mandated by the WBA to make his first defense against No. 1 contender Thomas Damgaard, who passed on the fight because of family problems (his father was sick and passed away). Rivera was granted permission to fight one voluntary defense against Ricardo Mayorga last March. Mayorga, however, came in 6 ½ pounds overweight and Rivera refused to face him in a non-title bout.   A ruptured tendon in Jose's right thumb postponed his October 2 mandatory defense against Damgaard (34-0, 26 KOs).
"I just hope Judah is man enough to fight Jose when the deadline comes," Tankanow concluded. "There will be no buyout for Jose to step aside. He's waited long enough for this shot and deserves it. We'd rather take all of the belts from him in the ring than have him relinquish the WBA title or worse, pull a Mayorga (show up overweight). I'm so confident Jose Rivera will knockout Zab Judah that I'll pay him to advertise my new restaurant ('Antoinette' in New Orleans) on the bottom of his boxing shoes. Everybody will see it when Jose knocks Judah on his ass."