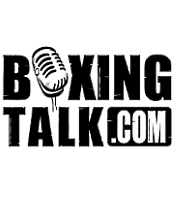 GLENDALE ARENA TO HOST ITS FIRST SHOWTIME CHAMPIONSHIP BOXING TITLE FIGHT
Senior Vice President and General Manager of Glendale Arena Ron Woodbridge announced today that on Saturday, November 6, two of the best pound-for-pound fighters in the boxing world will meet at Glendale Arena in another likely candidate for fight of the year when IBF Junior Welterweight and the WBC "Super" Champion Kostya "The Thunder Down Under" Tszyu defends his title against Sharmba "Little Big Man" Mitchell.
"We are very excited to announce that we have secured this title fight for our arena," said Woodbridge. "This is a great boxing card featuring some very talented boxers and a spectacular main event."
Tszyu (30-1, 24 KOs) scored a controversial seventh-round TKO over Mitchell (55-3, 30 KOs) on February 3, 2001, on SHOWTIME. The fight was stopped when a knee injury forced Mitchell to retire after the seventh round. At the time of the stoppage, Tszyu was ahead on two of the scorecards, 68-65 and 68-64, and even on the third (66-66).
"Kostya is 100 percent healthy again and thrilled about returning to the ring and fighting Sharmba Mitchell at Glendale Arena," said Vlad Warton, Tszyu's promoter. "Kostya was victorious against the great Julio Cesar Chavez here in Phoenix back in 1999 in front of a record-setting crowd of 15,000 fans and he insisted upon fighting the rematch in the Valley, his new adopted home. This is an excellent opportunity for him to finish what he started against Mitchell 3½ years ago."
Tszyu was supposed to defend against Mitchell on February 7, 2004, but the bout was postponed after "The Thunder Down Under" suffered a shoulder injury in training. This will be Tszyu's first start since he retained his International Boxing Federation/World Boxing Association/World Boxing Council (IBF/WBA/WBC) 140-titles with a sixth-round TKO over Jesse James Leija on Jan. 19, 2003, in Melbourne, Australia.
Mitchell has won eight consecutive bouts since the loss to Tszyu and is on his best roll ever as a professional.
FIVE-TIME WORLD CHAMPION JOHNNY TAPIA TO FIGHT IN CO-MAIN EVENT

In what promises to be Arizona's biggest boxing card ever, Glendale Arena also announced today that five-time world champion Johnny Tapia will make an appearance in the co-main event. Tapia's opponent will be announced at a later date. In addition, another current world champion (IBA) and a local favorite Yori Boy Campus will put everything on the line in an international bout on the undercard.
TICKETS STARTING FROM $30.00
Tickets for "Unfinished Business: Tszyu vs. Mitchell" will go on sale to the public on Friday, September 24 at 12:00 noon at the Glendale Arena box office and all Ticketmaster locations. For more information regarding the boxing event, please call 623-772-3800.