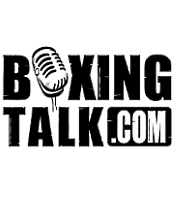 bknumber1: Floyd, we all know you're the best.  We just want to see money stop being the motivator for fighting.  What do you think about fans who don't like you because they think you only fight for money?  You're #1 P4P!!!  Thanks
FLOYD_MAYWEATHER_JR: My answer to that is, me and Ricky Hatton ain't even discuss money. Shane Mosley flat out turned me down. Zab Judah, there's no way in hell that he can say he wants to make what I am when I made more money in my last fight than he made his whole career.
FLOYD_MAYWEATHER_JR: Thats just not smart business.
nardfan: Floyd,you look like a small dude,whats the highest you are willing to climb in weight?Do boxers get tested in the street alot?How disgraceful was it for you to see Castillo not make weight?
FLOYD_MAYWEATHER_JR: 154. I don't know. I only fight in the ring. That's what I get paid to do. I don't know what happened with all that, I was at the fight. Castillo and Corrales are both great champions, but guess what they both have in common?
tke22: they both got they ass whupped by floyd
MAYWEATHERP4P#1: Floyd who do you think the toughest fight for you would be out of all the guys out there?  the only guy i could see possibly beating you is zab, other than that i think you beat anyone easily.  no disrespect you and zab are great.  best of luck champ
FLOYD_MAYWEATHER_JR: Well, one thing's for sure, I know Zab can't beat me
FLOYD_MAYWEATHER_JR: trust me on that one.
tke22: floyd , do you think mitchell is liver than margarito?
FLOYD_MAYWEATHER_JR: Of course Sharmba Mitchell is a better fighter than Margarito.
FLOYD_MAYWEATHER_JR: Margarito has never beaten an elite fighter. He has four losses and the last time I checked Sharmba lost only twice to the same great fighter, Kostya Tszyu. A future hall of famer Kostya Tszyu
FLOYD_MAYWEATHER_JR: By no means will I take Mitchell lightly. Some of these other guys might play that way, but I don't cut corners. On November 19 you're going to see another spectacular performance
FLOYD_MAYWEATHER_JR: There's a reason Mitchell only lost two fights in the last twelve years and there's a reason he's a two time world champion
Antonio: Floyd , whats the scene like at the Top Rank Gym right now ? Whos training there and whos impressing people ? And What can we expect out of Wes tomorrow ?
FLOYD_MAYWEATHER_JR: I couldn't tell you I'm training at my own gym
FLOYD_MAYWEATHER_JR: You can expect to put on another great show, he's  coming along just the way I predicted. He's had great boxing for this fight
FLOYD_MAYWEATHER_JR: he's been working with Steve Forbes and a couple of other former champions. He's practioed really well an in 06 you'll see him right under my wing.
Elements: Floyd, What did you think of the Raheem-Morales fight?  Did you think that Raheem was going to win before the fight happened?  Also what do you think of Raheem's style.
FLOYD_MAYWEATHER_JR: I was so happy to see Z finally get the props that he has deserved for some time.
FLOYD_MAYWEATHER_JR: It was just a matter of time before people got a chance to see what a good fighter he is.
mbase: Floyd, how long do you think you might want to keep fighting, when do you think you will retire?
FLOYD_MAYWEATHER_JR: I have no idea, I continue to thank God for putting me in this position to showcase my skils so only God knows how much longer I'll be fighting
Mystic: floyd, when you gonna fight in the big apple again?
FLOYD_MAYWEATHER_JR: Hopefully my next fight
woooooo: Floyd any chance youll stop by in LA like you did before the gatti fight for this fight with Mitchell? Hows your record label doing? Thanks for taking time out with boxingtalk, youre one of the most media accomodating fighters. Thanks champ
woooooo: How much are you betting on yourself against Mitchell?
FLOYD_MAYWEATHER_JR: I have a place in LA so I'm there quite a bit. I don't know if we're going there before the fight though.
FLOYD_MAYWEATHER_JR: I don't bet on fights. I let my performance speak for itself.
thehype: last question
Dunks: Floyd if you werent a proffesional fighter, who is the 1 fighter you would pay to see fight?  or should I say who would you be a fan of?
FLOYD_MAYWEATHER_JR: Whoever fought the most like me
FLOYD_MAYWEATHER_JR: lets do some more
MAYWEATHERP4P#1: Floyd, how much money would it take for you to fight zab.  i mean say it was 50-50 and you both got 10 million though.  i know you dont want to get the same as him but its 10 million, so would you take it?  or would you still have to get more?
FLOYD_MAYWEATHER_JR: Look, I'm not going to negotiate the numbers on Boxingtalk but his side was offered more than he ever made before
FLOYD_MAYWEATHER_JR: I'm going to make mine without Zab
teamfenech: Champ, thanks for always being cool with your fans. I've never seen you turn down an autograph request. What's your status with Jordan brand? Also, please fight in Chi-Town!
FLOYD_MAYWEATHER_JR: It's all about the fans, the fans are the reason why I'm in this position and thats why I continue to give the fans my best. I'm looking to do big things with Jordan brand
jade_bennett: Hey Champ, You think you could make a deal happen, maybe even take the sort money to take the title from Hatton? It'd mean more to your legacy, and more to me as a fan if you did that before moving to 147.
FLOYD_MAYWEATHER_JR: First off, Ricky Hatton doesn't want to fight me. How many times do I have to say this. We were told he was a year away. We never even discussed money. Ricky Hatton was there when I fought Gatti so he knows what time it is, would you be eager to jump in with me if you were him?
woooooo: Floyd any chance youll rock a boxingtalk shirt on the 19th? Hows Leonard been working on getting you up to 147?
FLOYD_MAYWEATHER_JR: I'll talk with my boys at Boxingtalk about that, but I don't know if they got enough paper for that. Everybody's going to be surprised at how I do at 147, Leonard and me have been ready for this and I'll be able to fight at 140, 147 or 154 with no problem
mbase: Floyd, Hatton does not want to fight you, it looks like Zab will be fighting Mosley, there is really no one left so you may have to take on someone tough like Margarito.
mbase: Who else is out there if the elite (Hatton, Cotto, Zab, Mosley, Oscar) will not fight you?
FLOYD_MAYWEATHER_JR: I don't know what Hatton, Zab or any of these guys are doing. I will continue to fight the best out there. Antonio Margarito needs to beat an elite fighter. His biggest win is Kermit Cintron.
FLOYD_MAYWEATHER_JR: whichever one finds enough time to stop and sign a contract, except for Margarito, who has to prove himself will be the first one I fight.
FLOYD_MAYWEATHER_JR: Margarito lost his last fight on HBO didn't he?
FLOYD_MAYWEATHER_JR: That speaks for itself
Dunks: r u gonna rock chinchilla shorts on the 19th?
FLOYD_MAYWEATHER_JR: I got a big surprise for the 19. My entrance is going to crazy and my outfit will be ridiculous. You're right on point when you say Mitchell is a better fighter than Ricky Hatton and Margarito. There's no way I'm taking this guy lightly, there'a a reason he's a two time world champion. He has over 60 fights, and he's only lost twice in the last twelve years
FLOYD_MAYWEATHER_JR: They ain't never going to catch PB slipping.
MAYWEATHERP4P#1: thanks floyd for chatting i wish you nothing but the very best in and out of the ring.  youre one of my favorite fighters of all time.  mitchell is much better than margarito or hatton, hes a much more skilled fighter than them. im glad your fighting him.
FLOYD_MAYWEATHER_JR: It's funny how some of the media critics have been trashing this guy when his only two losses have come to the great Kostya Tszyu. Diego Corrales is considered a great champion and he's been stopped three times in the last five years.
FLOYD_MAYWEATHER_JR: No one calls him faded though
FLOYD_MAYWEATHER_JR: Or Barrera
FLOYD_MAYWEATHER_JR: Or Morales
FLOYD_MAYWEATHER_JR: And all these guys been losing
FLOYD_MAYWEATHER_JR: and then half these guys thought Sharmba was going to beat Kostya Tyszu.
FLOYD_MAYWEATHER_JR: I want to thanks to all my fans for tuning in tonight. Boxingtalk keeps bring you the flamboyant one, the truth and the rest of the best in the business. So stay tuned cause I'll be back real soon.
thehype: Boxingtalk would like to thank Floyd Mayweather Jr. for taking time out to chat with us tonight