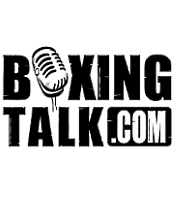 GLEN JOHNSON KO'S ROY JONES, JR. CAREER AND RETAINS HIS TITLE
IBF Light Heavyweight Champion, Glen "The Road Warrior" Johnson blasted himself into boxing history with a devastating right hand to the head of future Hall of Famer, Roy Jones Jr., this past Saturday on HBO.
It couldn't have happened to a more respected gentleman!
The Jamaican born world champion, now residing in Florida and formerly known as the Gentleman, was recently crowned by the media, the Road Warrior, making his new nickname the most accurate in boxing, barely edging out his former alias.
Johnson (41-9-2, 28KOs) has established a revered reputation amongst worldwide boxing fans for fighting in enemy territory, a.k.a. the challengers hometown, at times the victim of highly controversial hometown decisions, often times the deserving victor, but always with maximum crowd appreciation upon his exit.
Glen Johnson declared in his post fight interview after knocking out Jones in the 9th round and retaining his IBF Lightheavyweight World Championship title in Memphis, TN, " I'm not the best, I just want to fight the best!"
"It was the most refreshing thing I've heard an athlete say in years," said Dan Goossen, Johnson's promoter. "His dominating performance of a superstar like Roy Jones was something that many thought was impossible, yet he showed everyone what many fans around the world already knew, he's a real warrior."
Johnson's Goossen Tutor stablemate, James "Lights Out" Toney has long been a fan of Johnson's willingness to fight anyone, anywhere, anytime. "He pressured Roy the whole fight, I've always said pressure is the key to beating Roy. Glen never stopped until he ripped Roy's heart out."
Glen Johnson, one of the true good guys in boxing loves and respects his growing fan base "Many people in America didn't know me well because many of my big fights had been overseas, however I hope fights like this show the type of fighter and especially the type of person I am."
At 35 years old Glen is hitting his peak, "I've been working hard with my trainer Orlando Cuellar and I'm getting better every fight, my manager Henry Foster is the main man. He never stops pushing for me and my promoter has been getting me the type of fights I need."
Whether Glen Johnson continues his trend of hitting the road and fighting in other fighter's hometowns or fights in his own backyard, you can count on more people are taking notice despite the identity confusion. "Throughout my career I've been called different names. Besides Gentleman and now the Road Warrior, I was born Glengoffe, but I was being called Glencoffe and than we eventually just cut it to Glen. Now my fans can simply call me Champ!"
Clearing that up has his growing legion of fans saying, "Yeah Mon!"