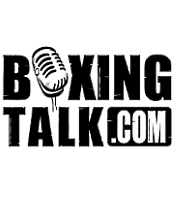 Original Chat Session on December 2, 2004
thehype: Boxingtalk would like to welcome Andre Ward to tonight's T.N.T. chat session
awesomeald: being a christian isnt easy, i just became one and i can tell you its not easy... what advice do you give to a new christian
awesomeald: like my self
awesomeald: and how do you deal with the doubts that get put in about knowing if he is real
ANDRE_WARD: That's a great question. The Word says we all fall short of God's glory but at the same time don't use grace as an excuse to sin. My advice is to get on your knees and ask God that question. Begin to talk to God like you're talking to a person and he'llANDRE_WARD: give you the strength to be able to yield to the word of God.
AKay: Hey Andre congrats on the Gold my question is how many promoters were trying to sign you out the olympics? and do you think the 2000 class mesed things up for you?
ANDRE_WARD: Thank you. Every promoter out there was knocking on the door. Obviously the best fit is what J. Prince put together which is Goossen and Roy Jones. What happened in 2000 did mess things up a bit but now it's time for me to kick that door down while I proveANDRE_WARD: myself. That 2000 class is doing nothing but motivating me.
oodles: what pro fighters did yougrow up watching watch and did you combine their technique with yours
ANDRE_WARD: Definitely, I got to give it up to Roy. I watched everyone growing up and I took a little bit from each fighter, but at the same time as I continued to grow  I came into my own and I began to develop Andre Ward so one day a kid can pattern himself after meANDRE_WARD: But I want to be my own man and my own person inside that ring.
tysonisthegreatest: Andre first off congratulations on winning the gold medal. How fast do you see yourself winning a world title?  and who do you like in judah-spinks 2?
ANDRE_WARD: Thanks again. Naturally if you look at the 2000 class the first champ was Jeff Lacy and it took four years. I'm looking for two or years at the latest. I think Spinks learned from what happened in the twelfth round and won't let that happen again. I thinkANDRE_WARD: it's going to be another unanimous decision for Spinks.
litzauNEXTlegen: First off congrats on the Gold! I thought you were easily the most outstanding fighter of the 04 games... even better then Amir Kahn.
ANDRE_WARD: Thank you.ANDRE_WARD: They're hot on Amir.
OnFire: What's good Andre? I do the mailbag and got some email from a guy named James Gogue who said that Raul Marquez thought you were nothing and looked small for the division. Do you know who this person is and if so what history is there between you 2 if any?
ANDRE_WARD: I've never heard of that dude, but as far as that comment from Raul, I could sense he was a doubter when I met him, but my God helped me rise above all my critics. But I sense the doubt in him every time I see him.
tysonisthegreatest: marquez is dlh's bitch, hes just jealous
ANDRE_WARD: I agree with that 100%
nardfan: what up Andre big up on The Source Award.How are you preparing as a pro rather than amateurs,and who will be training you?Sorry if any of these ?'s have been asked I just got on.What weight will you fight at?Congrats on the gold and continued sucess.
ANDRE_WARD: It won't be much of an adjustment. I believe that I've had a pro style from jump street. I had to tweak my style to accomodate it to the amateurs, I'm trained my Virgil Hunter, my Godfather who has been with me from day one. 168, but if possible we're trying to get down to 160
cory_r: Hey Dre, i think you should take the nickname goldenboy."  oscar doesn't deserve it anymore, he's too old.  what makes your more nervous, your first pro fight or that first sparring session with Roy Jones?"
ANDRE_WARD: I never sparred with Roy. I've been around him and I learned a lot from watching him. We might want to go a bit deeper than Goldenboy for the nickname. We don't have the nickname yet.
Kevett: Hey Andre - It's me Kat.  Are you still surprised at how much people READ about yo :p u?  I was only preparing you (LOL)
ANDRE_WARD: I am surprised. I'm just excited and happy about how many people are behind me and it gives me a strong determination and drive to put on a show everytime I'm in the public's eye.
spinksjinx: Hey Andre, Aside from De la hoya you are one of the few to debut with fighting a guy with that high of a record 7-0  and I believe 4 ko's....Aside from wanting to be the best why risk your debut with such a high risk and low reward? Also Joppy or Taylor???
spinksjinx: I will be watching with a close eye man, I saw your training regimen and stole some tricks from it...Major props
ANDRE_WARD: We fighting on HBO and that's basically what time it is. We want to set the tone right now and let people know we're not looking for cakewalks. It's something that's going to get me ready and get me up. It's like Roy said, you need challenges to get you upANDRE_WARD: and that's exactly what this is doing. It's going to be very interesting. If I see the old Joppy, I'm riding with Joppy.ANDRE_WARD: If it's the Joppy that fought Hopkins you have to go with Taylor
Shawn: Sup Dre...I want to commend you on your christianity. You are bold in the media with it..madd props...I know you will go far because you put God first. Hopefully you will have a title shot in two years..and if so...who would you want first...Jeff Lacy or Jermain Taylor...they will both have their titles still in 2 years
ANDRE_WARD: I'm going to put it out there. I want Left Hook Lacy. It's nothing personal but I'm shooting for the top. He's who I'm eyeing if I can't make 160.ANDRE_WARD: three more questions
J-Gon15: Congratulations Andre on winning the gold. How are u coping with the nervousness and butterflies before your pro debut? What do you bring to the table? Rememeber you never get a second chance to make a first impression. Thanks You. The best of luck
ANDRE_WARD: I'm just excited. There's not too much nervousness because I've been waiting for this day for a long time. I'm just more excited than anything. That's true, I have to bring everything to the table and put it all out there. If I do that, I believe I will impress a lot of people and come out on top.
J-Gon15: do u know who ur opponent will be?
ANDRE_WARD: I don't even know the dude's name to tell you the truth, it might be Kenny Kost but I'm not 100% sure. I know he's from Minnesota
litzauNEXTlegend: Kenny Kost
ANDRE_WARD: one more question
nardfan: Man you seem to be real grounded,stay that way man your cool.Will you switch up as much as you did in the amateurs(righty/lefty)?
ANDRE_WARD: I think I will switch because I think it's a major weapon I have that others don't. I was a left hander when I started and then I got turned around, but I have strength in both hands and that's going to keep guys on their toes.
thehype: Boxingtalk would like to thank Andre Ward for taking time to chat with us tonight
ANDRE_WARD: Be Good Boxingtalk.com