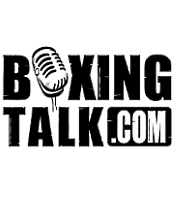 PRESS RELEASE
: On Wednesday, Sept. 7, Sycuan gave $50,000 to the San Diego Chapter of the Red Cross to assist with local relief efforts.  Sycuan Tribal Chairman Daniel Tucker and Treasurer Glenn Quiroga, also the president of Sycuan Ringside Promotions, showed up at Storm Aide, a fundraiser held at Qualcomm Stadium and hosted by AM Radio Station KOGO, Fox 6 News and several other Clear Channel radio stations to drop off the cash donation.  Sycuan also donated an additional $50,000 to the national Red Cross for direct assistance.
            "As with the Cedar Fires, many members of our tribe know the devastation of losing your home and all of your possessions," said Daniel Tucker.  "That is why Sycuan was so eager to help the thousands of unfortunate people who have lost loved ones, been left homeless or otherwise affected by this tragedy."
            In addition to the financial contributions, Sycuan also announced that they will host a job fair for refugees who are displaced to San Diego.  Sycuan currently employs nearly 4,000 people throughout its resort and casino properties and recognizes that the hurricane victims will need job stability.  Sycuan has also set up a collection center at its casino for guests who wish to donate to the relief efforts.
            For more information on how you can help with the hurricane Katrina relief efforts, contact
www.redcross.org
.  
About The Sycuan Band of the Kumeyaay Nation
Members of the Sycuan Band of the Kumeyaay Nation have resided in and around the foothills of the Dehesa Valley for nearly 12,000 years.  Today they are a modern government providing public services to their members, employees and neighbors.  The Sycuan Tribal Government operates one of the region's premier Indian gaming and resort facilities, the Sycuan Resort and Casino.  The Sycuan Tribe demonstrates its strong commitment to the San Diego region through its support of civic and charitable organizations. 
The Tribe through the Sycuan Tribal Development Corporation (STDC) also seeks to reinvest back into the San Diego community with a progressive business development effort.  To date, STDC has purchased the Singing Hills Country Club and the historic U.S. Grant Hotel, and is an investor in Hotel Solamar near Petco Park, and is owner/developer of the Marina Gateway Hotel and Conference Center in National City.  The Tribe also owns and operates Sycuan Ringside Promotions, the country's first tribally owned boxing promotion company. Sycuan Funds, a publicly traded and professionally managed mutual fund.