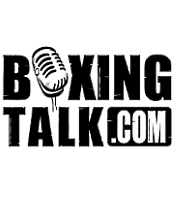 PRESS RELEASE:
Two world-ranked boxers, super bantamweight Fernando Beltran Jr. and flyweight Francisco Arce, headline the card promoted by Sycuan Ringside Promotions and Zanfer Promotions on the nationally televised "Julio Cesar Chavez presents…" series Oct. 15 in El Paso, Texas. The card at the Speaking Rock Entertainment Center and televised live by Azteca America also features two highly regarded siblings carrying on the family tradition--undefeated lightweight Jorge Paez Jr., teenage son of former world champion Jorge Paez, and heavyweight Josh Cobb, son of the former heavyweight contender Randall "Tex" Cobb.
Beltran of Culiacan, Mexico, meets former World Boxing Union champion Carlos Contreras of El Paso while Arce of Los Mochis, Mexico, faces Alejandro Moreno of Cuidad Juarez, Mexico, in the 10-round co-main events.
Opponents for Paez, from Mexicali, Mexico, and Cobb of El Paso will be announced.
A fifth fight on the six-bout card dubbed "Border Wars: The Next Generation," features light heavyweight Kirino Garcia of Cuidad Juarez, a former WBC International champion, in a six-round bout.
Tickets, priced at $30, $40, $60, $100 and $150, are available at the Speaking Rock Entertainment Center and by calling 915-860-7777 Wednesday through Sunday.
The card starts at 7:30 p.m. (Mountain).
The 24-year-old Beltran, a southpaw, has a record of 26-1-1 with 17 knockouts.   His lone loss is to undefeated former World Boxing Organization junior featherweight champion Joan Guzman during April.  Since then Beltran, who's ranked No. 22 by the WBC, has won both his bouts by 10-round unanimous decision, over Felix Flores on July 21 and Moises Zamudio July 1.
The 29-year-old Contreras, the WBU super bantamweight champion during 1999 and 2000, has a record of 20-10-3 with 13 knockouts and is coming off a 10-round unanimous decision over Adan Hernandez Feb. 25
The 24-year-old Arce, younger brother of WBC flyweight champion Jorge Arce, has a record of 15-2 with six knockouts and is ranked No. 29 by the WBC.
The 27-year-old Moreno, who has gone the 12-round distance with current WBC light flyweight champion Brian Viloria, has a record of 20-17-2 with 10 knockouts. The 36-year-old Garcia, a former WBC International super welterweight champion, has a record of 37-26-3 with 27 knockouts and has wins over former world champs Meldrick Taylor, Frankie Randall and Simon Brown.
Paez, whose father is a former International Boxing Federation and WBO featherweight champion, has a record of 5-0 with five knockouts, four coming in the first round.
The 245-pound Cobb, whose father fought Larry Holmes for the WBC heavyweight championship during 1982 and had wins over Earnie Shavers and Leon Spinks, has a record of 1-1 with one knockout.
Paez and Cobb are in four-round bouts.
Sycuan Ringside Promotions of San Diego is considered to be the fastest-growing and most dynamic promotional entity in the sport.  Sycuan Ringside Promotions made its promotional debut during 2004, but already has or had three world champions and has promoted and presented world title bouts on premium cable networks.
Sycuan Ringside Promotions has many notable boxers in its stable, including Guzman, IBF junior featherweight champ Israel Vazquez and former IBF lightweight champion Julio Diaz.
Sycuan Ringside Promotions is led by Glenn Quiroga, president; Willie Tucker Sr., senior vice president; Scott Woodworth, vice president of boxing operations; and Michael Marley, vice president of public relations.
Zanfer, based in Tijuana, is the leading boxing promotional firm in Mexico.  Headed by Fernando Beltran, Zanfer boasts numerous current, former and future world champions.