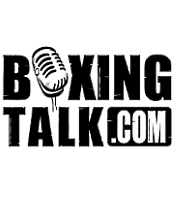 at Trump 29 Casino this Friday
Antonio Diaz of Indio, Calif., and ex-World Boxing Association cruiserweight champ Orlin Norris of Lubbock, Texas, headline the nationally televised professional boxing card presented by Sycuan Ringside Promotions in association with Goossen Tutor Promotions Friday, Oct. 1, at Trump 29 Casino in Coachella, Calif.
Diaz meets former WBO bantamweight titlist Alfred Kotey of Ghana in a 10-round welterweight co-main event while Norris faces Ken Murphy of Chicago in an eight-rounder.
Also on the card is former IBF junior lightweight champion Steve Forbes of Las Vegas against Boxingtalk's #30  lightweight, Steve Quinonez of Palm Springs, Calif., in a 10-round super lightweight co-main event and Malcolm Tann of San Antonio against undefeated Jason Gavern of Scranton, Pa., in an eight-round heavyweight co-semi-main event.
The card starts at 6:30 p.m. (Pacific) with doors to the Spotlight Showroom opening at 6.
Tickets are priced at $40, $50, $75 and $100 with all seats reserved.  Tickets are on sale at the Trump 20 Casino box office from 9 a.m. to 10 p.m. daily and by calling 866-878-6729 ext. 2506 during those hours.  Tickets also are available at all Ticketmaster outlets and through ticketmaster.com
The card will be televised nationally on a tape delay basis by FOX Sports Net.
This is the fourth boxing card presented by Sycuan Ringside Promotions of El Cajon, Calif., and the first outside the San Diego area since it burst onto the international boxing scene earlier this year.
Sycuan Ringside Promotions is considered by many to be the fastest-growing and most dynamic promotional entity in the sport.  Sycuan Ringside Promotions made its promotional debut during February, but already has presented world championship bouts on premium cable networks. 
Sycuan Ringside Promotions has many notable boxers in its stable, including, in addition to Diaz and Norris, International Boxing Federation lightweight champ Julio "The Kidd" Diaz, IBF junior featherweight king Israel "Magnifico" Vasquez and World Boxing Organization junior featherweight champion Joan "Little Tyson" Guzman.
Sycuan Ringside Promotions also has a partnership agreement with ZANFER, the leading boxing promotional firm in Mexico, in which it gained access to World Boxing Council light flyweight champion Jorge Arce; world-ranked bantamweight Diego Morales; and undefeated lightweight Julio Cesar Chavez Jr., son of the legendary champion from Mexico.
Also on the card Friday is unbeaten James Armah of Glendale, Calif., against Justo Almazan of La Mesa, Calif., in a six-round super lightweight fight; undefeated Rudy Dominguez of Coachella against an opponent to be determined in a six-round super bantamweight bout and Alex Arzola of Van Nuys, Calif., against Francisco Maldonado of El Cajon, Calif., in a four-round welterweight fight.
Antonio Diaz, 29, has a record of 39-5-1 with 28 knockouts. He won the IBA 140-pound championship during 1997 at the tender age of 21 and successfully defended 11 times before relinquishing the title during 2000 and moving up in weight to challenge then-WBC welterweight champion Shane Mosley.
Kotey, 36, has a record of 24-10-1 with 15 knockouts and was the WBO bantamweight champion during 1994 and 1995.
Norris, 38, has a record of 56-8 with 30 knockouts and has not lost in more than three years. He turned pro as a heavyweight during 1986 and enjoyed considerable success, beating former WBA heavyweight champion Greg Page and former WBC heavyweight champ Oliver McCall.  During 1991 Norris dropped down to cruiserweight, and two years later won the WBA cruiserweight championship, which he held until l995.  During 1996 he moved back up to heavyweight and immediately beat former IBF heavyweight champion Tony Tucker.  Norris also has faced former world heavyweight champion Mike Tyson and current WBC heavyweight champ Vitali Klitschko.
Murphy, 41, has a record of 22-18-2 with 15 knockouts and during 1999 fought Fabrice Tiozzo for the WBA cruiserweight Norris once held.
Forbes, 27, has a record of 24-3 with seven knockouts and was the IBF junior lightweight champion from 2001 to 2003.
Quinonez, a 33-year-old southpaw, has a record of 30-8-1 with 11 knockouts and was the NABF super featherweight champion last year.
The 6-foot-6-inch Tann, 26, has a record of 12-1 with six knockouts and was the national Golden Gloves super heavyweight champion for 2002.
Gavern, 27, has a record of 6-0-1 with four knockouts.
Armah, 28, has a record of 13-0 with five knockouts while the experienced but light-hitting Almazan, 33, has a mark of 14-40-5 with one knockout.
Dominquez, 22, has a record of 10-0-1 with two knockouts.     
Arzola is making his pro debut while Maldonado, 32, has a record of 5-16-4 with one knockout.