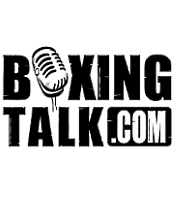 ZANFER promotes World Boxing Council light flyweight champion Jorge Arce, world-ranked bantamweight Diego Morales and undefeated lightweight Julio Cesar Chavez Jr., son of the legendary champion from Mexico.   "I could not pass up this great opportunity to work with Sycuan Ringside Promotions and its dynamic leadership duo of Willie Tucker Sr. and Glenn Quiroga," said Fernando Beltran, president of ZANFER.  "I have also known, respected and worked alongside their boxing executive VP, Scott Woodworth, for many years.  My office and home is just down the road from Sycuan.  I am in Tijuana so we are truly neighbors. "What Sycuan has done in eight short months is phenomenal.  They have three exciting world champs in Guzman, Diaz and Vasquez.  That is historic and unprecedented.  Working together works, and I know that this pugilistic partnership will benefit all the boxers involved. "I spoke with Julio Sr., the living legend, and Julio Jr. and they both, understandably, are excited about this new relationship," said Beltran.  "I am planning on a long-term partnership which will exceed all our already great expectations."
"If there is a pipeline of great fighters coming out of our neighbor country, Mexico, then the man running the pipeline is this young, aggressive and very ethical whirlwind named Fernando Beltran," said Willie Tucker Sr., senior executive vice president of Sycuan Ringside Promotions.     
"Fernando's promotional record speaks for itself.  His fair dealing and winning personality are the reasons why Mexico's best boxers have affiliated themselves with Fernando and ZANFER," said Tucker.  "We at Sycuan are very comfortable with Fernando and his ZANFER team.  This is a natural fit between two good neighbors, Sycuan and ZANFER."     
"Of course, Sycuan is very proud to now be associated with and adding the father-son team of Julio Sr. and his undefeated son, Julio Jr.; world champ Jorge Arce; and world-ranked contender Diego Morales to our team of world champions," said Glenn Quiroga, chief executive officer of Sycuan Rngiside Promotions.  "It's awesome that we have a quartet of world champions in this, only our eighth month in the boxing industry.      
 "Our flags are flying higher and higher," said Quiroga.  "Now we can really take the boxing world by storm.  Adding Fernando's great group of Jorge Arce, young Mr. Chavez and Diego Morales to our mix is like a baseball team signing four Alex Rodriguez-type players.  With four world champions and many future champions, our combined promotional punch will be terrific for all involved."
"This is going to be a powerful partnership between two great organizations which have a lot in common," said Quiroga.  "We're international in scope now and every talented, unencumbered boxer should know this.  With the team of Sycuan-ZANFER, we are reconfirming that we put the fighters and the fans first."