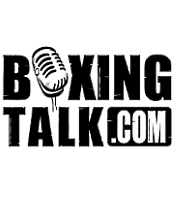 PRESS RELEASE:
DEAR MISS(ING) MIA: What does Mia stand for, anyway? M-I-A, does that mean M(issing) I(n) A(ction)?        Because you "deserted" your post. You did not flee from your foxhole. You just never bothered to show up to entertain the 8,000 fighting men and women at Camp Pendleton Tuesday night when the Sycuan Band of the Kumeyaay Nation spent over $250,000 to put on a first class program, free to all active duty marines and sailors and their invited guests. And you never bothered to even offer an excuse for your absence.        From five star generals down to privates, the men and women who are real "fighters," the people who serve and protect all Americans, were disappoined by your non-appearance. True, they were treated to a dazzling show complete with an electrifying KO by Julio Diaz, an entertaining performance by Butterbean and some great prelim bouts.        
But mama, Mia, you did not even come to the weigh-in. Joey Gilbert from "The Contenders" was there as one of Sycuan's special guests but no sign of you. You never contacted either the California commission or anyone from Sycuan to explain your "desertion."       
Your actions were more than rude. I've heard of sunshine patriots but this was absurd. Because you did get an advance on your purse. And you had an easy opponent, "a duck" in boxing parlance who you had already beaten FOUR times.        
This being boxing we heard "whispers" that you might punk out on the Camp Pendleton event because of your upcoming boxing trip to China I don't want to label you as "Beijing Betty" but I bet some of the disappointed sailors and marines might wonder if your flag-waving words about performing at Camp Pendleton were simply a bunch of hypocritical hogwash.        You could've called someone and said you had a hangnail or a cold but you never did. You just "stiffed" our troops. Despite your no show, the night was a home run for the troops, for ESPN2, for all of the ESPN2 viewers and for the boxing industry as a whole.      
When was the last time you watched a TV boxing event with uniformed troops, tanks, artillery and real snipers watching intently from a roof over the venue? We have heard that both President Bush, our Commander In Chief, and California Gov. Arnold Schwarzenegger both saw this stirring telecast and praised it.         
You blew it, Mia. You had a chance to be part of something special and historic, something a world above the everyday, mundane boxing show.          
You had a chance to prove yoursef as a champion to our troops. Champ or chump? By your non-action, you chose the chump label.          
You've got some explaining to do. At the very least you owe an apology to the men and women who defend our American way of life.          
There was a young warrior sitting way back from ringside. His baseball cap read "BACK FROM IRAQ." He sat in a wheelchair. He lost half of his right leg in combat.          
Why don't you make your first apology to that American hero?