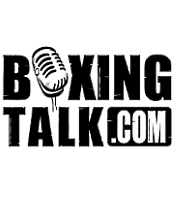 In light of blatant inaccuracies and falsehoods propagated recently through media outlets, Sycuan Ringside Promotions wishes to make clear what actually happened in regards to the proposed bout between former International Boxing Federation lightweight champion Julio Diaz and Nate Campbell.  
"I find Mr. (Joe) DeGuardia's recent comments regarding Julio Diaz supposedly pulling out of a bout against Nate Campbell disingenuous and self-serving," said Scott Woodworth, vice president of Sycuan Ringside Promotions.
"Mr. DeGuardia's inaccurate and blatantly incorrect statements belie the facts," said Woodworth.  "We entertained and never rejected the proposed bout between Mr. Diaz and Mr. Campbell.  But there never was an agreement for Mr. Diaz to fight Mr. Campbell. 
"Mr. DeGuardia made us an offer and we at Sycuan Ringside Promotions made a counteroffer," said Woodworth.  "He proposed that Julio and Nate fight in Tampa, Fla.  We countered by proposing they fight in Albuquerque, N.M.  In truth, the proposed bout fell apart when Mr. DeGuardia rejected our counteroffer.
"If anyone is at fault for this bout not being made, and let me reiterate that I'm not saying any one is at fault or to be blamed, it certainly isn't Mr. Diaz nor Sycuan Ringside Promotions," said Woodworth.
"While this was being discussed, we passed on Mr. DeGuardia's offer of a $9,000 purse to Julio," said Woodworth.  "Julio found that amount somewhat amusing since he had an offer to fight Nate last fall for $130,000.
"At the end of the day, both Sycuan Ringside Promotions and Star Boxing, in essence, agreed to disagree and talks petered out," said Woodworth.  "The next thing we know, Mr. DeGuardia is announcing Nate is fighting April 7 in Tampa against an opponent to be determined.
"That's somewhat of a shame because Julio versus Nate would have been a great fight and one in which Julio would shine," said Woodworth.