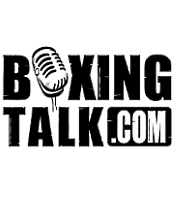 Sultan Ibragimov TKO11 Zuri Lawrence...
A silver medal winner in the 2000 Olympics, Sultan Ibragimov remained unbeaten after sixteen pro fiights with a win over Zuri Lawrence.  Ibragimov dropped Lawrence a total of four times before the heavyweight contest was stopped in the eleventh. Ibragimov retains his regional title, but more importantly, he got a win over a tough opponent whose 19-11-4 record is misleading.
source: Sampson Lewkowicz at ringside
Timor Ibragimov W10 David Polk...
On the same Atlantic City show, Timur Ibragimov won a unanimous decision by three scores of 99-91 against David Polk, 9-4.  Ibragimov, Sultan's cousin, is now 18-0-1. 
source: Sampson Lewkowicz at ringside