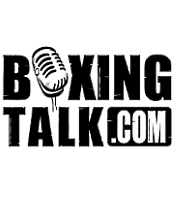 Contender star hosting series of chats 1 hour before each episode airs!
Boxingtalkers are in for a sweet treat,
Sugar Shay Sunday's
to be exact. Although we've been extremely critical of NBC's The Contender, we recognize that many of you are enjoying the show and can't wait to tune in to see who's going home next.  Starting this Sunday Night and running through the live conclusion of the show, Contender star
Ishe Smith
will be hosting a series of chats one hour 
(7PM ET/4PT)
before each episode airs. Best of all these chats are
FREE
to all Boxingtalk readers so don't miss them.