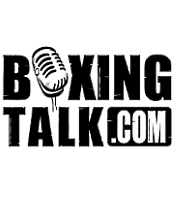 On May 1, 2005 I did a live chat session on Boxingtalk.com.  There was a particular question asked, that is currently under misinterpretation by my fans.  The question was, "Is it true there was racial tension in the house with the black and white fighters?"  Without fully understanding the question, I responded, "I think it was racist people on the set, I won't say names though, it was very present."  I am appalled to learn that my answer has been taken out of context.  If any of you have ever participated in a Boxingtalk.com chat before, you know that there is an abundance of members in the room vying for you to answer their one question.
Usually, I have help typing my responses, but unfortunately, I did not in this particular chat.  I answered that particular question without fully thinking it through.  As a result, I want to make it very clear that there was absolutely NO racial tension between the staff members and the cast members on the set.  I truly believe that this whole experience has been difficult on all of the fighters, because, we all took boxing and put it into a television format. 
My answer to that question was not to offend any of the shows producers.  In addition, it most certainly is not directed toward anyone on the show or its producers.   From day one, I have always been an avid supporter of the show, because I believe that it is going to be good for all the fighters involved.  I WILL NOT fault The Contender for what happens in boxing every single week, which is bad judging and decisions.  That is what I felt my split decision loss was (in reference to the loss against Sergio Mora, one judge had it 5-0).  I also want to send out an apology to all of the fighters, especially the ones that I have a good companionship with, as I did not mean for it to come across the way it did.  However, I will admit that there was prejudice on the show.  This is how I understood the above question.  Everyone saw that on my episode, in which I lost to Sergio, by split decision; that all the fighters left on that episode, were prejudice against my abilities, and confrontational characteristics. 
However, to Jessie Brinkley, my apology is half hearted because I still think you should have, 'Manned Up!'  Man up, just like you said to me on my 3rd episode.  I cannot wait to fight you, to see who the 'King of Nevada' is here in Las Vegas.  To Mark Burnett and his staff, I apologize for any misunderstanding this may have caused, if even you felt any.  
However, I had to set the record straight, because if my fans thought this, I did not want the same feelings being felt from Mark Burnett, the producers, Sly, Sugar Ray or his staff.  I am grateful for my experience on the show.
Let all get ready for the Finale, May 24th at Caesar's Palace.
See you all this Sunday right here on Boxingtalk.com...and this time, I'm not typing my own chat!
Respectfully,
Ishe "Sugar Shay" Smith