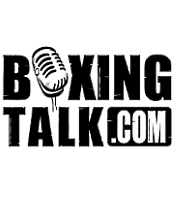 PRESS RELEASE:
The Universum Box-Promotion event on November 26 in Leverkusen, Germany, will have to take place without world title challenger Felix Sturm. The German middleweight star suffered an injury to his left elbow in training. Dr. Albert Güßbacher (Nürnberg) told Universum Box-Promotion that Sturm is unable to fight and that his urgent elbow injury requires surgery.
"I'm so sorry for my fans but health comes first", Sturm said. "I tried everything to cure my injury in time. But my doctor convinces me that this is impossible."
"We have to wait for the surgery and then look and see when Felix can fight again", promoter Klaus-Peter Kohl said.
Sturm was scheduled to challenge WBA middleweight champion Macelino Masoe. It would have been Sturm's first world title fight since he lost a controversial decision to Oscar de la Hoya in June 2004 in a WBO championship.
The event will now go on without Sturm. New main event is the WBA bantamweight world title fight between reigning champion Wladimir Sidorenko (Ukraine) off the Universum stable and his challenger Jose de Jesus Lopez (Venezuela).
Also on the card are still the IBF welterweight eliminator between Michel Trabant (Berlin) and Mark Suarez (USA) and at super lightweight the internal stable duel between Mohammad Abdullaev and Andreas Kotelnik for the WBA intercontinental belt and the WBO Asia Pacific title.
In another interesting contest at super middleweight German super prospect Jürgen Brähmer (Schwerin/Hamburg) is taking on Henry Porras (Costa Rica) in his second comeback fight since a three year interruption.