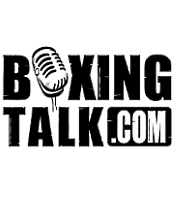 Yuri Foreman wins decision
At The Manhattan Ballroom in New York City on Thursday night, Curtis Stevens took less than a minute to annihilate incompetent Darrin Johnson and improve his professional record to 5-0 with 5 KOs.  The short light heavyweight bout delighted the screaming crowd and Stevens' huge entourage, which included hip hop figures Damon Dash and Cam'ron and boxers Zab Judah and Monte Barrett.  Jeff Resto took a step back up the junior welterweight ladder by battering Wilmer Torres for three rounds before the attending physician stopped the bout. Torres was a complete mess after just three rounds.  Resto, now 18-2, was in the ring for the first time since last June, when he was defeated by Michael Warrick.  Also, junior middleweight Yuri Foreman moved up to 17-0 with a unanimous decision over tough Jesus Soto. The nine-bout card was promoted by DiBella Entertainment. 
As Boxingtalk readers are well-aware, Curtis Stevens is an insanely hard punching light heavyweight who is one half of the Brooklyn duo known as the Chin Checkers. With his face completely covered in bandanas emblazoned with the name of his Brooklyn neigborhood (Brownsville), Judah and Barrett at his side plus the cache of Dash and Roc-a-fella Records backing his career, Stevens is quickly being thrust into the role of superstar despite just four (now five) pro fights under his belt.  Stevens did not disappoint anyone, taking apart Darrin Johnson, now 3-6, in 58 seconds. The post-fight congratulations from his large entourage took much longer than the bout itself.  Stevens' knockout power is undisputable, but the one minute of action proved more about Johnson's lack of a future in boxing than it did about Stevens' potential. Johnson didn't even keep his hands up and describing his jab as pawing would be a huge compliment. It's no wonder Stevens had him on the canvas writhing in agony in less than a minute.  Stevens is now 5-0 with 5 KOs but this writer will withhold judgment on his ability to become a world champion until Stevens faces someone who knows how to avoid getting hit. Until such time, though, it will be fun watching Stevens generate excitement by stretching out his opponents.
Junior welterweight Jeffrey Resto notched a solid win against Wilmer Torres, stopping him by technical knockout after three rounds. There was nothing to criticize about Resto's performance.  He hurt Torres in the first round, dominated the second and bloodied Torres almost beyond recognition in the third. With blood coming from Torres' eye, nose and mouth, the ringside physician advised referee Sammy Viruet to stop the bout. Resto improves to 18-2 while Torres drops to 11-4.
Although nominally the main event, the eight-round bout between Yuri Foreman  and Jesus Soto did not match the excitement generated by Stevens and Resto. Foreman improved to 17-0, winning by scores of 80-72 and 79-73 (twice). He overcame a cut under his eye. Soto, laregely unknown, was a nice test for Foreman.  Soto had his moments, particularly in the fourth round, but Foreman's jab carried the fight.
Andre Berto, a Floridian who fought under the Haitian banner in the 2004 Olympics, fought a deceivingly tough opponent in Daniel Neal.  Entering with a record of just 8-7-1, Neal was double Berto's age, 42-21.  Neal didn't even turn pro until the age of 39, but "The Drain Man" knew his way around the ring and extended Berto for the scheduled four-round distance.  Berto clearly won every round, and all three judges scored it 40-36, but Neal earned respect in defeat by making the most of his limited ability and forcing the much more gifted Berto to work hard for twelve minutes.  Fights like this one will help Berto become accustomed to the pro game, where unlike the amateurs, he was forced to go to Neal's body, deal with being tied up, and avoid his Neal's incoming head. Berto, on his way to bigger and better fights, is now 4-0.
Edgar Santana stopped Chad Lawshe in the second round of a junior welterweight bout. Lawshe was knocked down in the second round and didn't seem to know how to hold on for survival. Instead, he continued to get hit, and the referee quickly stopped the bout.  The bout may have been called to soon, and Lawshe complained bitterly, but a Santana victory was probably inevitable.  Santana improves to 13-2 while Lawshe, who hasn't won since 2002, drops to 8-5.
Washington Hago scored a fourth-round technical knockout against Angelo Gustavo Acevedo, 0-2.  Hago, a junior lightweight, improves to 2-0.  Gustavo entered the ring with a black eye and soon was bleeding from the nose. He tried his best, but simply doesn't belong in a professional boxing match. Referee Sammy Viruet wisely saved Acevedo from further punishment even though a knockdown did not seem imminent… Charles Vanderveer made his pro debut in a first-round mismatch against Nicholas Shaheen, 1-2.  Vanderveer won the lightweight bout in the first round after one knockdown of Shaheen, who could barely punch and walk at the same time…Damien Ripley improved to 2-1 by knocking down Jamel Perry, 0-1, three times in the first round…In the evening's opening bout, junior welterweight Lorenzo Reynolds, 3-0, made his trip from Saginaw, Michigan a successful one, stopping William Foster, 3-7-1, in the first round.