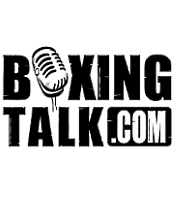 Barry Bonds and other baseball players receive all the attention when it comes to using steroids and performance enhancing drugs to further their careers . The problem is that very few baseball players actually test positive for banned substances.  In fact, Rafael Palmeiro is the only prominent baseball player to have tested positive for a steroid or banned substance.  Palmeiro and his outlandishly hypocritical finger-waving stunt during a Congressional hearing still hasn't garnered the attention that the future hall-of-famer Barry Bonds has regarding steroids. Bonds hasn't actually tested positive for anything yet, but stated during the BALCO hearings that he unknowingly took what he calls "the clear," a steroidal cream used to help his  knee heal.  So you ask what all of this has to do with boxing.  Pay attention, because luckily, the mainstream media hasn't. For much of the damage that has been done to baseball and Barry Bonds' reputations regarding steroids and other drugs has been entirely circumstantial.  Unfortunately, due to stricter drug testing, boxing has more proof than baseball that more of its high-profile athletes have been found using steroids and other banned substances. 
 Ricardo Mayorga is the most recent boxer to be caught using a banned substance to help give him an edge for a fight.  Mayorga tested positive for the diuretic Lasix, following his deprecating, concussion-inducing performance against Oscar De La Hoya. Now Lasix won't build muscle mass, but it will help a fighter shed water weight almost instantly after being administered, which can aid in making weight. Lasix's proper use is as a "loop diuretic" for patients with CHF (congestive heart failure), among other illnesses.  It works by inducing the Loop of Henley to release urine as soon as it reaches that point in the body.  Lasix works almost instantaneously, thus making it an integral drug when a person goes into a CHF crisis; to help guard against the lungs filling with fluid and to literally prevent the individual from drowning.   By way of this rapid fluid loss, Lasix causes loss of electrolytes which are vital to a fighter's stamina.  But Mayorga was apparently willing to do whatever it took to make weight and give him an edge, although it didn't work.  Lasix didn't work for Rosendo Alvarez either.  Alvarez tested positive for the diuretic following his knockout loss to Jorge Arce last month vying for an interim flyweight title.  Alvarez is banned until 2007 and we can expect the same for Mayorga.  It seems though that the strategy of cheating in this matter backfired drastically for both the morally-challenged Nicaraguans.   
Now Lasix isn't a steroid and it really draws no interest when it comes to juicy gossip. But let me remind you of several prominent fighters that have been caught using steroids during their careers. Tommy Morrison has openly talked about using steroids as early as his high school days and throughout his career.  Francois Botha tested positive after winning a heavyweight title fight against Axel Schulz.  Fernando Vargas fell victim to his own invincibility and the urine test by testing positive after his battle with De La Hoya.  Also, Vitali Klitschko reportedly tested positive for steroids prior to the 1996 Olympics.  As a result Vitali was denied Olympic glory and it paved the way for his younger brother Wladimir to move up to super heavyweight, where he captured gold and was anointed the future of the heavyweight division.  The immortal Roy Jones Jr. tested positive back in 2000 for his fight with Richard Hall.  The positive result for Jones led to speculations of him using steroids again to bulk up to fight John Ruiz.  Jones Jr. didn't test positive for his fight with Ruiz, but he did add a lot of muscle mass in a short amount of time for the Ruiz fight.  Now the most recent high profile pugilist to test positive for steroids is James Toney, who was stripped of the WBA heavyweight title he wrestled from John Ruiz by testing positive in his post-fight screening.  What is it about John Ruiz that makes his opponents want to bulk up to fight him?  It's not his devastating power; maybe it's to help them push John off once he puts his death hug to work.  Jokes and speculation aside, Toney did test positive for the super steroid Nandrolone. One look at James Toney and you can tell he doesn't lift the required weights to get the desired results from a steroid like Nandrolone.  I have always joked that Toney tested positive because of all the altered meats and hormones in the food that the former middleweight can't stop  consuming.  That however is another example of my poor humor; at least I find myself funny.  Nandrolone isn't used to help chickens grow or to fatten up cattle.  It's time for another medical lesson.  Nandrolone, unlike Lasix,  is indeed a steroid, and a very strong one that is used as a replacement for  testosterone.  Nandrolone gives the same positive results in building muscle mass as  testosterone does, but it lacks the side effects of the popular steroid that was used by the now deceased Oakland Raider Lyle Alzado, who declared that testosterone aided in the growth of his brain cancer.  The truth of Alzado 's claim is still up for debate, and subsequently has become an unpopular theory.  The truth is Nandrolone is used in cancer patients and end-stage AIDS patients to help build depleted muscle mass, shrink tumors, and to alleviate pain.    
Drugs like Lasix and steroids get the bad rap because men like Mayorga abuse them to illegally further his chances at winning.  I make my living inside an emergency room as a paramedic.  It is there that I see the intended results of these remarkable drugs.  I have been privy to witness Lasix save   hundreds of lives. I have seen debilitated cancer and AIDS patient receive comfort from Nandrolone and similar steroids.  It is this reason alone that these drugs are readily available, as they should be.  Lasix and Nandrolone and several other physically altering drugs help countless amounts of people every day.  They do much more good than harm, and it is these cheating athletes that are giving the drugs a bad name.  Do not blame the drugs for the lack of integrity in sports; instead blame the individuals who use them to further their ability to hit a ball or hit another person.  It is only there that these drugs can cause harm.  In the hands of the ignorant, steroids will destroy all, but in the hands of the competent, they can save you and me.