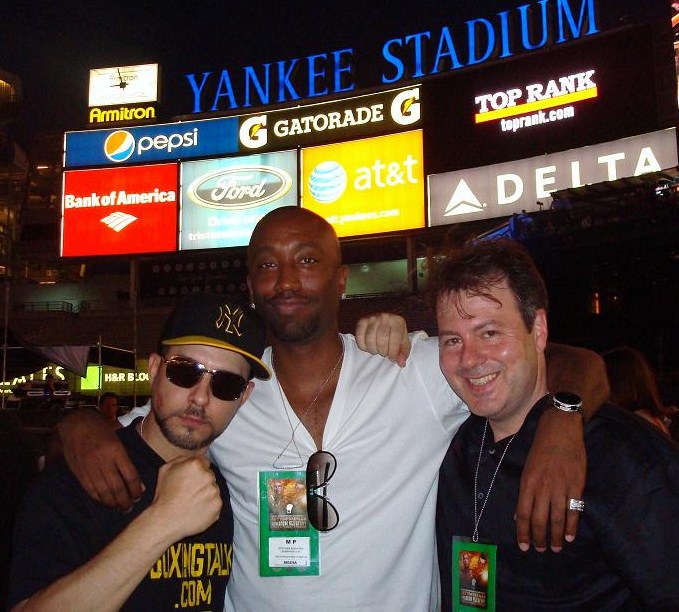 Stephen "Breadman" Edwards-- a former Boxingtalk writer who now trains WBA/IBF junior middleweight champion Julian "JRock" Williams-- talks about Williams' upcoming title defense versus the Dominican Republic's Jeison "Banana" Rosario.
Ivan Montiel: Talk to us about Williams vs Rosario, what can we expect?
Stephen Edwards: It's a good fight, Rosario is a big puncher, he's on a winning hot streak, he's a young guy. Rosario will be very motivated to win the title in his first title shot.
IM: Did you get a chance to see my interview with Rosario?
SE: I read a little bit of it but I try not to pay attention to what fighters have to say leading into a fight.
IM: Fair enough. What about how this fight will play out?
SE: I think it's going to be a really tough fight. I predict Julian Williams is going to win. I believe Williams is the better all-around fighter. I don't want to get into how and all that kind of stuff since you know we never know how a fight will play out.
IM: Williams is the main guy in the 154-pound division since he defeated Jarrett Hurd. But Hurd who could be a future opponent for a rematch. We also have WBC champion Tony Harrison taking on the man he beat for his title, Jermell Charlo once again. Your thoughts on Harrison versus Charlo rematch?
SE: I think it's a very tough fight. I think Charlo is the stronger and more explosive guy. I think Harrison is the more skilled and better boxer. Harrison has the edge mentally especially since he won that first fight. Charlo seems upset [about the loss] and man, it's hard to fight being angry. Either guy can win it all depends on which guy is on that night. Charlo will be looking to land a big shot all night. If Charlo doesn't control his emotions I can see Harrison outboxing him. It's a 50/50 fight.
IM: Now I don't want to get past your upcoming fight but let's say everything goes smoothly against Rosario. Is there any chance Williams could be facing the winner between Harrison versus Charlo?
SE: We already signed to fight the winner of that rematch. The only reason it didn't happen earlier is because Harrison versus Charlo got postponed. Hurd [said he] wanted a rematch with us but he pulled out. It [unification vs. the Harrison-Charlo II winner] is already a done deal.
IM: That's news to me. Thanks for letting us know. We can't wait till 2020! Julian Williams is the man for always looking forward to fighting tough competition.
Send questions and comments to: latinoporvida2003@yahoo.ca