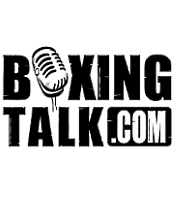 With one of the biggest fight weekends in recent memory past us, I wanted to go back and give my thoughts on what occurred over the last few days and where I feel the fighters who won and lost go from here. It was a weekend that started on Thursday with the American debut of Carl Froch and ended on Saturday with the ESPN PPV and the return of Vladimir Klitschko. Many fights, and many statements were made and for some it is back to the drawing board, and one more thing, if I miss one of the fighters you support, I am only going to comment on the fights I saw over the weekend, unfortunately I missed the ShowBox card on Friday night.
Carl Froch vs Henry Porras (HBO Latino)
After reading all these interviews where Froch claims he is ducked by everyone from Calzaghe to King Kong I must tell you he did not impress me against Porras. He did not impress me so much so as I do not think a fight between him and Calzaghe or Lacy would be even remotely competitive. I feel at this point either would stop Froch. He showed some skills, but nothing that screamed to me that he was ready for the big time. SOG Grade: C
Arturo Morua vs Jung Bum Kim (HBO Latino)
I like Morua and this was a fight where the prospect was put in against a tough guy. Every 140 pound prospect should have to face Kim. Even though Kim was not successful, he was a hard charger and he was cocky, but could back it up. This fight put Morua on a rise that should see him get some attention. It was  a solid win for a guy climbing the ladder and in my opinion his win over Kim was better than most of the prospects at the 140 level has produced. SOG Grade: B+
Jason Litzau vs Idelfonso Martinez (ESPN2 Friday Night Fights)
Litzau is not ready for the top guys or even the top prospects at 126, but he is rising to that level. There are still questions about his abilities and against Martinez he was in with a guy that even though he had faced the better opposition, he was less skilled on how to deal with the movement and speed of Litzau. A solid win for the young fighter. SOG Grade: B
Dominick Guinn vs Friday Ahunanya (ESPN2 Friday Night Fights)
Before starting this, I do not want to seem like I am defending Dominick, but I am not liking what I am seeing from him or his handlers and especially his handlers. Even though Guinn did not let his hands go and the fight was a major disappointment, one has to consider that hardly anyone ever looks good against Ahunanya. I mean this guy is always involved in some of the worse fights you will ever see. I also felt that Dominick deserved the win and that the decision of a draw was ridiculous.
With that said, I feel I have pinpointed the problem that Guinn has developed. Coming up, Guinn was well rounded. He could fight on the outside and on the inside and he let his ands go. That stopped after he fought Monte Barrett and suffered his first loss. In that fight, Barrett buzzed Guinn on the inside and since that time, he refuses to let his hands go in close. It is a mental block in my opinion and it is one that is hurting him. Guinn has the tools to become champion, but at this point it is up to him to get there. He has to make that decision. Part of that decision also resides in his handlers. Look the last thing that Dominick needed was television exposure. I know that they want to get him back on track, but what Guinn needs is to be reprogrammed so to speak. He needs to start over at a faster pace. Get him in the ring every few weeks against mid-level to low-level opposition and work him back up. This will gain the confidence and he can get back to form by learning to fight on the inside once again without the added pressure of the television audience. Also, just because the contract is coming up do not try to cash him in just to line your pockets. By not rebuilding Guinn, and addressing the problems it seems that Main events and Shelley Finkel decided to get him fights to get paid in, and I am not talking about fights that got Dominick paid. In his fight after Barrett, it seemed that they were going to do this, but they threw him right back into the national spotlight before he was ready to do so. He needed more Phil Jackson type fights. By doing what they have done they ruined any chance for a major pay day and now Guinn is the one left out to dry. SOG Grade: F
Raul Martinez vs Jose Alfredo Tirado (ESPN PPV)
Martinez did exactly what he was supposed to do and that was dominate. Martinez is a good prospect and looks like he will make a good contender and possibly a champion. SOG Grade: B
Calvin Brock vs Jameel McCline (ESPN PPV)
I have always liked Brock. He is a good person and he is a good fighter. I did not pick Brock to win this fight, and in my honest opinion he is just lucky that McCline does not have a clue how to finish off a hurt opponent. I give Brock credit for having heart, but there are still questions about Brock that need to be addressed. He controlled the fight inside and out, but I figured McCline would eventually wear him down. It did not happen and Calvin got a huge win to place himself squarely in title contention. SOG Grade: A
Shane Mosley vs. David Estrada (ESPN PPV)
Shane returned to 147 and looked good for the most part in getting his first win in two years. I have to agree with Ray Leonard that Shane should have continued to attack the body and if he would have done so he would have stopped Estrada. Despite not doing so, Shane got some needed rounds at q47 that will help him readjust to the weight. Credit must be given to Estrada as well, he is a very tough kid and deserves to remain in the hunt at 147. SOG Grade: B
Antonio Margarito vs Kermit Cintron (ESPN PPV)
I did not pick Margarito as I figured the size and strength of Cintron was going to be the determining factor. I am a fan of both guys however and by watching the fight it made me realize just how much of a fan I am of Margarito and I would pick him to beat anyone at 147. Never again will I go against this man again and he taught me a lesson. As far as Cintron is concerned. Don't hang your head. Cintron tried to step up and I thought he fought bravely, but you know what he was not ready. He needed a few more fights, nothing to get down on yourself about. SOG Grade: A
Vladimir Klitschko vs Eliseo Castillo (HBO)
We all know that Boxing Talk has hammered on HBO for this fight and you know what it needed to be. Everyone is saying good win, but it was not a good win for Klitschko. There is a reason he was in there against Eliseo. Eliseo comes from a solid background, but he has never been a big puncher and he does not even throw many punches in his fights. That is why he was picked. He was not a threat to Wlad. He was too small and an easy mark. Why did they not go for brother Eliecer, because they knew that Eliecer can fight and would come forward enough that eventually he would tap Vlad's chin. Eliecer attacks where Eliseo waits. The question I ask was it really worth the money to send a crew to Germany for a fight where you knew why it was made. Why does HBO do this and refuse to put out money for quality fights. Those are the questions. SOG Grade: D.
Game Notes
I really enjoyed the ESPN PPV. It was worth the money, but would have been better if Diaz-Elder would have came off. The only complaints I have is that when marketing the event, ESPN acted as if this was the first ever PPV in the history of boxing and like they came up with this fantastic idea. It got old. Another thing that irritated me was something that I realized while watching Friday Night Fights. I have bitched about commentators before. I was down on Max Kellerman when he was there, I have even threw jabs at Brian "Baseball Tonight" Kenny, but I never thought there would be an announcer that made me wish to hear the voice of Scott LeDoux.
Joe Tessitore has to be the worse announcer on the scene right now. Look I do not need you to tell me that Raul Martinez is a two time national champion twice every round for the entire fight. I do not need to hear you scream that you can scratch Guinn off the contender list when guys like W. Klitschko is still out there being called a contender. I also do not need to hear you ask Teddy a question and then three minutes later repeat the exact same thing as if you came up with the thought. Many years ago I watched a Don King PPV in which the main event was Larry Donald vs Obed Sullivan and the funny thing about the entire card was that Colonel Bob Sheridan announced the entire card basically by himself. What strikes me funny about this is he did a job by himself that you cannot even do with a studio full of people and Sheridan was not the greatest commentator in the world. I hate to be hard on the guy, but it is just irritating when you are trying to watch a fight and hear babbling.
For those that do not know him yet, a name to keep your eyes on as he steps up the competition is on Americo Santos. The 135-140 pound fighter has yet to fight quality opposition but would make a good fit on ShoBox. He has skills to mix with his speed and power. If he handles stepping up well, which he should be doing shortly, then you may see yet another top contender in the loaded 140 pound division.
CLICK HERE FOR THE FULL WEEKEND WRAP
Send questions and comments to: stateofthegame@yahoo.com