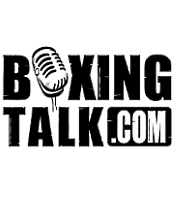 When fans and media look at the heavyweight division, one word comes to mind. That word is weak. The meaningful fights in the division are not getting made. Vitali Klitschko, the overall recognized champion, is not willing to face the other considered top contenders. As of now the division is in a stagnant state, but it is not the division alone that is in this state. One contender in the division is also feeling the affects of being in the heavyweight division and is quickly getting a lesson in boxing politics. Heavyweight Terry Smith is begging for a standout fight. He wants a fight that will give him an opportunity for exposure and to show the world that he should be mentioned along with Sam Peter and Calvin Brock as a contender on the move. Unfortunately for Smith no one wants to give him the opportunity for those types of fights with proper training time. In this exclusive interview, Smith tells that top caliber fighters want nothing to do with him except on a short notice basis. Read on to see the names that Smith has turned down because of being contacted on short notice. Believe me some of the names mentioned may give a new light on just how willing the top contenders are at facing legitimate opposition.
SOG: We haven't spoke in a while Terry, how are things going and what is next for you?
Terry Smith: Things are not going well at all. I cannot get a fight except on short notice.
SOG: How so, is there a particular fight that you were offered recently?
TS: Well, a few weeks ago I found out that my name was being mentioned as the opponent for Oleg Maskeav on ESPN. We contacted them and they said no. They were not interested. Then on Wednesday afternoon, they called and said that we had the fight, but the problem with that is that is about a one day notice. I have never fought in New York and I was going to have to fly out on Thursday, so all these medicals, run all over the place and fight on Friday without any rest. It was not a good position to be put into especially considering that I have not been in any type of training camp. I am in shape, but I have not had any quality gym work to prepare for an opportunity like that and on a days notice I cannot take that type of risk.
SOG: That is too bad, because I feel that a fight with Maskeav would have given you that break you have been looking for.
TS: When they first told me I was being mentioned a few weeks ago, I started to watch fights of his that my partner has. I watched the film and all he looks for is the right hand and everyone he fights is always headhunting and they never go to his body. Hasim Rahman went to his body and had him tired, but dropped his hands and got caught, but Rahman has never impressed me. He is real big and uses his weight, but he has never impressed me as far as his boxing skills.
SOG: I saw that in your last fight you scored a knockout, which was your first one in over a year.
TS: Yeah, I said to myself I got to get at least two more knockouts and then maybe they will put me back on tv.
SOG: Well Oleg could have been one of those if they would have took it the first time it was offered.
TS:  When I first heard about, coach told me that me name was being mentioned to fight him. I had already been running because I told myself that will never get caught slipping again. I had been running and shadow boxing and everything, but I did not have any serious sparring, but I knew that if I focused on his body and threw straight punches I would catch him because he is looking to throw the right hand every time and he comes straight forward. I watched his fight with Lance Whitaker, and Whitaker hit him with a straight one-two, and even though his punches were coming down those punches laid him out. Kirk Johnson hit him with a left hook because he was throwing that right hand and Kirk laid back and threw that hook and caught him solid. Then I watched his fight with Cory Sanders and he got caught with a left hook and dropped him. He is subject to the left hook. I would do the body work, threw the one-two and then slipped in the left hook and I would have finished him off. I was confident in that. Even with a three weeks notice I was ready to take the fight. It would be a good name under my belt because he does have good wins on his record and he did beat Rahman. Plus he has been mentioned as an opponent for Vitali. I would have knocked him off that list.
SOG: HBO turned down that fight already.
TS:  I saw that they are trying to get a deal done with Toney, but it looks to me that Vitali is trying to get out of that fight and is looking for an easy opponent.
SOG: In the division, you have Sam Peter who just fought Taurus Sykes and Brock just fought Kenny Craven. The funny thing is that they were acting as if Craven was a superstar.
TS: I do not understand why Calvin gives everyone else credit, but he will not give me any credit at all. Like he said Etienne was a better fighter then me. How can you say he is the better fighter when you knocked him out and you went the distance with me.
SOG: As you know I talked to both of you before you fought him and everything was fine, but now when that fight is mentioned he always states he had a stomach virus. He may had, I do not know and Calvin is a great guy, but it sounds more of an excuse at times as to why the fight went the distance.
TS: He had a virus because I kept hitting him in the body. He knows if I had proper time to prepare for anybody, Brock, Klitschko, John Ruiz, anyone, give me six to eight weeks with proper sparring, I will go the distance with anybody and damn near beat all of them. I beat Sione Asipeli who went the distance with Toney. I can beat anybody. I believe that. I can beat Hasim Rahman. He is too fat. He cannot even run around. He will try to rush you the first two rounds, but with proper conditioning I would beat him. I will not say I will knock him out, but I will out work him.
SOG: It seems that unless you are Jermain, Arkansas fighters are not getting any credit.
TS: I do not know what it is with my team. I am like, every opponent you have put in front of me and I was suppose to beat them, I beat them. Lets move to the next step. Now I can see if I did not beat any of them, then it would be questionable, but I have one draw against Kendrick Releford. He went on to win a minor title and is still beating people, so that is not a bad draw on my record. My loss to Brock is credible. He went to beat two credible names and is ranked in the top 10. The one loss and the draw are both credible. They were learning experiences.  The draw with Releford and the loss to Brock were learning experiences. With Releford, I got the call when coming out of a hard camp with Toney and it taught me not to fight after coming directly out of a camp that is not preparing me for a fight. And I took the fight with Brock on short notice and I feel I still made a good showing. Good enough that he will not give me a rematch. They were learning experiences, not excuses. I learned in both of those situations. Boxing is about learning.
SOG: You got to give credit where it is due, and with Calvin you know he beat McCline, he deserves all the credit. He showed the heart of a champion by getting off the canvas, but then you have Sam Peter, who has not stepped up as of yet, and people think he is the second coming of all that is great.
TS: A lot of people do not know, but there are two punches that is going to stop Sam Peter. It is going to be an uppercut and a left hook that is going to knock Peter out. He is always coming straight forward and he is always looking for that big left hook and he throws all his punches wide. When he throws the wide right and if you time your left hook right you will send Sam Peter sleeping with the sheep.
SOG: Peter faced Sykes this weekend, and then you have the big European that no one has even seen and he is getting a lot of hype.
TS: They tried to get me to go fight him on a weeks notice, but guy is like seven foot tall and 350 pounds. I am like that does not even give time to get a passport. Plus you have to go fight him over there. Once again it was not worth the risk on such short notice.
SOG: Speaking of your team, what is the situation.
TS:  Well, you know I understand certain things. I know that coach Ozell (Nelson) is tied up with Jermain. He is trying to get him ready for this fight with Hopkins. I understand that, but I can only be put on the back burner for so long. There comes a point where I have to get to a point where I can show that I can shine. I know I am the second man on the roster and that Jermain is first. I know that and I know that he has a major fight to prepare for. I am not knocking any of that. You have two well respected fighters. One with publicity and one without and even if you do not have me fighting on the big cards, put my name out there. Let me walk in with the entourage. Let do something. Have me around.
SOG: I remember I saw that at times Trinidad and Quartey used to escort Roy Jones to the ring a long time ago.
TS:  Yeah. Everybody knows my name but they cannot put a name to the face. Coach keeps telling me that all the phone calls that I have been getting are like two weeks notices or three weeks notices and I am like, if that is all being offered, have me in camp where I am getting the proper sparring all the time, even if I am not sparring, I am in Little Rock and I am running, I am doing my exercise, shadow boxing, everything like that. If I can get a hard week of sparring on a two week notice for a fight, I will be ready. I will not be 100 percent, but with my confidence and my will and determination, I will be ready. I know in my heart that I cannot get another loss. I will go out and give it all that I got and if the judges see it a little bit in my favor and say, look he took the fight on short notice, and he is giving it all he has. He is not here for a payday and they will see I deserve the credit and a win, but I am not looking for those cards in that situation, I am looking to take them out. See like Sam Peter, he fought just fought Sykes. Well after the Feliz fight, they called me and asked about fighting Peter. At that time it was less than two weeks notice and we turned it down. Then we found out he was fighting again so we called them and tried to get the fight and they said no, we have an opponent already. That tells me they do not want to fight me. It was alright on a two week notice, but on a six week notice it is not ok. He did not want the fight or the competition I could bring to that fight.
You see I am in this sport because I love it. This sport gives you the opportunity to make quick money and invest in a future in a quicker time than you could in a regular job. What I am trying to get out of this sport is I want to get a house and put money back for kids to go to school. I want to give them the opportunities that were not there for me. I want to give them an easier life then I had growing up and if I can do that I am not looking for the millions of dollars that all the rest are looking for, but if I can get I will take it. I have a short term goal on how to get there and things are not working out at the moment on how to get there. Every one said that I have to prove myself and I did not get the signing bonus or anything like that to let me know how my bills were going to get paid. My fights are to pay my bills. I left my job, boxing is my job and I have to depend on what I make to pay my bills.
SOG: Well Terry as always, thanks for your time.
TS: Thank you and I appreciate it. 
Note: In other news, middleweight contender Kingsley Ikeke will now be trained by 2003 trainer of the year Freddie Roach.
Send questions and comments to: stateofthegame@yahoo.com