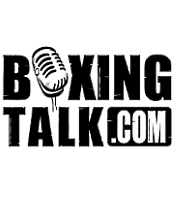 The crowd at the FedEx Forum in Memphis was small due to the threat of ice and snow in Memphis, but those in attendance got to see light welterweight prospect Lamont Peterson show that he should be considered into the mix at 140 by the end of the year. Despite not being the main event for ESPN2 Friday Night Fights, it was Peterson's bout against tough Jose Leo Moreno that got the attention of the fans in attendance.
I have saw both Anthony and Lamont Peterson fight on several occasions and to me these two brothers are two of the best prospects to definitely keep an eye on. Unfortunately for Anthony, his bout was cancelled for the Friday Night Fight card when his opponent suffered an injury, but it did not stop the younger brother from being ringside to cheer on his brother Lamont as he went to work against Moreno.
As Lamont took to the ring, there were times that you thought Anthony was the one doing the training as he shouted instructions from ringside to his brother, but it was Lamont that stole the show on Friday night with his 10 round decision over Moreno.
There was a few things that made you take notice during Peterson's fight. One was his speed. Peterson was able to use his fast hands and his movement to create a lot of opportunities for himself during the course of the bout. After engaging on the inside, throwing fast accurate punches, Peterson used his defense and movement to stay away from Moreno and rest to allow himself to pick Moreno apart over 10 rounds. Speed was not the only factor in the fight against the hard charging Moreno, it was the way Peterson threw his punches as well. At time Moreno would bully his way to Peterson who n turn would pity pat Moreno. The punches were not hard and gave Moreno a sense that the punching power was not there then bam, Peterson would turn over on his punches and stun Moreno.
There were instances in the fight however that showed concern. After a couple of big shots that clearly stunned Moreno, Peterson admired his work a little too much instead of putting his punches together. There was also signs that Peterson was having trouble getting his wind in a few rounds, but he was able to use his boxing ability to stay out of harms way. Even in the trenches, where it seemed Moreno wanted to be, it was Peterson who was landing the crisper, harder punches.
As far as prospects go, it is Peterson that showed he maybe the best of the group to come out in the last year or so, and that includes more touted names like Dirrell and Ward. Peterson proved on Friday night that he should not be considered a mere prospect for very much longer and will step up into contender status very soon.
In the main event, highly touted welterweight prospect Delvin Rodriguez did not get to make as an impressive showing as Peterson as his opponent Alexis Division fought dirty until referee Bill Clancy had seen enough and tossed Division in the third round. Not much was proven for Rodriguez as he kept his winning streak going.
With Division's DQ not allowing to show the two welterweights potential, it opened the door for another welterweight prospect to make his mark. Fighting on the undercard, Shamone Alvarez got busy early landing accurate punches against Anthony Bowman. Alvarez was the quicker boxer, but that did not stop Bowman from coming forward and landing against Alvarez, but it was the body work of Alvarez that did the damage on the game Bowman. After scoring a knockdown in round four, it was only a matter of time for Alvarez as he pressed the fight knocking Bowman through the ropes causing referee Randy Phillips to call a halt to the action.
It was a very good showing for Alvarez who entered the ring with a tribute to fallen warrior Leavander Johnson.
Alvarez was dressed in trunks with Johnson's picture on them and written on the front was "Good Man Down" and on the back was the statement "He did it his way Champ Leavander Johnson. Johnson lost his life last year after sustaining injuries in his world title defense against Jesus Chavez. Johnson's father serves as the trainer for Alvarez.
Bowman was not the only opponent that referee Randy Phillips saw go flying out of the ring Friday night. Despite the call in the Alvarez fight, Phillips got it wrong in the heavyweight contest between Arkansas's Terry Porter and undefeated Alonzo Butler. After a good showing in the first round, Porter began to get hit a little bit more in the second round, but it was the third round that put another undeserved KO loss on the record of Porter. After Butler connected with a right hand in the corner, Porter was able to duck out of the corner and stumbled off balanced into the ropes on the opposite side of the ring with Butler in pursuit. Porter got tied up into the ropes and as Butler missed with a wide punch, he basically pushed Porter out of the ring where he hit the back of his head on a ringside table. Phillips immediately called a halt to the bout, but ruled the contest a KO win for Butler. Even though Butler was more than  likely on his way to a win, it was not the right call at that point and time and Porter did not deserve to have another KO loss added to his record because of being pushed out of the ring.
Overall, Prize Fight Boxing on a good show in Memphis, but despite everything the FedEx Forum still seems to be a pain in my side as this was the second fight at the Forum where I had to search and call around to get my press credentials. Despite that problem it was still a good show for Brian Young and his Prize Fight staff.
One more note
Next Friday the SOG hits the road again. This time I will be traveling to Houston, TX as my fighter Jason Lane looks to post his first professional victory as he takes on 2-1 heavyweight Josh Cobb. It is going to be a challenge as we got notification of the fight just a few days ago and with the fight being at heavyweight against a much bigger man. Lane right now weighs 205, pounds he had to put on from 190. Any way it goes though some one is not going to get out of the first round.
Send questions and comments to: stateofthegame@yahoo.com