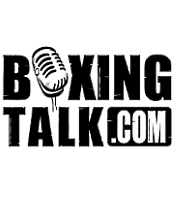 And so I face my final curtain! That was the mood following the knockout of the once great Roy Jones Jr. at the hands of one Glen Johnson. A very large crowd assembled to see Roy Jones return to the ring on Saturday night in his first bout since being knocked out by Antonio Tarver in his last outing. In the city that is quickly becoming known as the place to get knocked out in, it was not one great career possibly coming to a close but quite possibly two. This is the story of Memphis and just what should happen in the careers of Roy Jones Jr. and Mark "Too Sharp" Johnson.
Fed-Ex Forum
I must admit that the Fed-Ex Forum is a very nice establishment. The atmosphere was great, however there are some complaints as well, but it is to be expected as this was the first event to be held in the building. It was business as usual but it felt like there was also no organization whatsoever, as many did not have press credentials and had to wait before everything could be cleared. Boxing talk credentials were not a problem though as Mark Hawkins, Janet Johnson, and myself were all set after a short wait.
While waiting for my partners to return, I gathered my things and went down to wait in the media room. Not many were there, but those that were forced to watch the Arkansas/Alabama game as I searched through all the channels to see how the Razorbacks were doing against the Tide, very well I have to add as they defeated Alabama 27-10. One SEC opponent down, bring on Florida.
Undercard
This was actually the first time that I can remember that it was announced that the fights would begin at 5 pm and they actually did. There was a problem in that a few of the fights were not seen by many as I later found out that a lot of people had tickets that stated the show started at 6 pm and not 5 pm.  The show started with the debut of lightweight Anthony Peterson taking on 0-1 Thomas Dean of Halls, Tennessee. It did not take long and not much was learned about Peterson as a professional as he landed one solid punch in the fight that seemed to twist Dean causing him to possibly twist his ankle. Peterson's pro debut lasted a mere 23 seconds.
In the second fight of the night, undefeated Rayonta Whitfield (1-0) pounded out an unanimous decision over 0-6 Lamont Lindsay. In the third bout, Anthony Peterson's brother Lamont Peterson got in a little work against 1-14 Toris Smith form Atoka, Tennessee. Peterson showed good defense skills and looked well schooled before putting Smith away at 2:29 of the second round.
Next up was Covington, Tennessee's undefeated welterweight Darnell Logan facing 6-6 Mario Lacey. Logan got the shock treatment in the second round has Lacy sit him down then looked over to the Logan corner and told them it was over. A few minutes later it was over as Lacey knocked out the undefeated Logan. Heavyweight Charles Ellis got his career off on the right track with a knockout over Clinton Whitehead followed by an unanimous decision victory for Kevin Hudgin (pro debut) over LaShuan Blair (2-5). In what could have been the funniest thing I had ever seen in the ring, 0-1 Kim Caplena of Fort Smith, Arkansas stood in her corner when the bell rung and did not move until Christy Nickel walk over to her and started the beating. Very few punches were land by Caplena which gave Nickel an easy TKO victory in the first round. In the last two bouts of the undercard, John Johnson (5-0) was taken the distance for the first time in his career against Martin Verdin (6-3) winning an unanimous decision and Saul Montana and Big G Gabe Brown pounded on each other for 10 rounds with Montana winning the decision.
Mark Johnson vs. Ivan "Choko" Hernandez

Not many people knew the name Choko and to be honest no one still knows much about the new WBO super flyweight champion. Hernandez turned pro in 2000 after having been selected as an alternate to the Mexican Olympic team. Choko turned pro instead of going as an alternate, he was 17 years old. Choke did not waste time to start out his career. Debuting in April of 2000, Choko won four consecutive fights by KO and by 2001, Choko was already pounding out 10 round decisions. On April 19, 2002, Choko won the WBA Fedecentro Flyweight championship by defeating Gabriel Munoz by 12 round decision. In his next fight, Choko drew with Rafael Chavez over eight rounds, it was to be his only career setback thus far. After laboring in his next fights in Tunica, Mississippi and New Mexico, Hernandez was called upon to challenge Mark "Too Sharp" Johnson for the WBO super flyweight championship.
Johnson had not lost a fight since losing two straight fights to Rafael Marquez. He had defeated two tough undefeated fighters since then in Fernando Montiel and Luis Bolano and was set for another major title fight after Hernandez. All he had to do was win.
Leading up to the fight Hernandez acknowledged that this was the biggest fight of his career and went on to add veteran trainer Ronnie Shield and cutman Joe Souza for his first step into world class competition.
"I know that I have a very strong fighter in front of me, the number one fighter in the world. I have a lot of respect for Mark, but I know what I have to offer and I have to do in the ring. I consider myself a boxer, but I've never backed down from anybody. I'll go toe to toe," Hernandez was quoted in the pre-fight package.
"I hope there is a big crowd, because I know this is going to be the best super flyweight fight in a long time. Most fighters tend to hide from each other to keep their good records, but I am from the old school. When I have a challenge in front of me, I go for it. I'm looking forward to it. I can't wait to meet Mark in the ring. I am going to bring it on," said Hernandez.
Bring it on is what he did. He was competitive from the beginning of the fight. Choko attacked Johnson in the first round and even had the champion stunned at one point in the round. Johnson came back to box effectively in the second round and it seemed that Too Sharp could be on his way at that point, but despite coming out strong for the third, fourth, and fifth rounds it was Hernandez who came on strong in the later parts of those rounds to take them from the champion. He was showing why he was a contender.
In the sixth round, both traded shots, but toward the end of the round both fighters connected with left hooks and both wobbled back, but it was Johnson that regained his senses, but could not capitalize on the stunned Hernandez. In the seventh, Hernandez seemed to gain a second wind and came out firing once again. Johnson defended well, but was caught with a straight right hand that floored the champion. It was not a flash knockdown as some may have suggested as the look of disgust was evident on the face of Johnson. In the seventh round the two fighters traded shots once again before coming to close quarters. Both fighters were getting as good as they were giving, but it was Hernandez that landed the perfect shot as Johnson hit the canvas for the last time and was counted out. Hernandez leaped into the air and after the announcement came to press row shouting "I did it, I did it!" It was truly a special moment for the young fighter that has now burst onto the boxing scene in a blaze of glory.
For Johnson, there are two options. The first is obvious. Count your loses and close your Hall of Fame career as one of the best in the division. The only other option is to get Hernandez back in the ring and prove to the world that it was a fluke win. That he did not take the fight seriously as Choko had never stepped into his class before and that he could not get up for the fight. This is the only option if he wants to continue to fight, however I for one hope that Too Sharp calls it an end. I have been a Too Sharp fan for a long time and what I saw in the ring was a beaten man. If he does decide to come back once more, I wish him the best of luck and I will still be a fan of his as he is still one of the most skilled fighters of the lower weight classes.
Jones vs. Johnson: The final chapter
It was suppose to be the set up fight. It was the fight where Roy Jones was going to regain one of his titles and to set up the third and final rubber match with Tarver. It was to show the boxing world that Roy Jones was still Roy Jones. It turned out to be the opposite. Glen Johnson jumped on Roy Jones from the outset. Even when it seemed that Jones was about to get things going, Johnson would come back.
I do not want to go into the fight, everyone saw it, everyone knows what went down. I for one think it is actually less of a blow to Roy that he did get knocked out. Now hear me out on this point. Tarver proved Roy was not the invincible man many perceived and he proved that Roy could be knocked out and was not this mythical superman. That was taken away from Roy by Antonio Tarver, I do not deny that. What would have been more devastating was the path that Roy was heading up until the knock out. Roy was losing on all cards. That was unheard of, and it is also something that started when Tarver and Jones faced off the first time. The first fight gave a hint that Roy could be beat on the cards, it did not happen that night so it still gave people an excuse that Roy could still get it done in the judges eyes. In that first fight, I did not pick Antonio, and I feel that Tarver lost the fight. It was not so much that Tarver lost, but more that he gave the fight away. In the second fight he closed the show, early! In this fight Roy was on his way to losing an unanimous decision, not a split decision, not a majority decision, but an overwhelming decision in favor of Glen Johnson. That proves to me that Roy has lost more than a step. He has lost movement, speed, his ability to use the gift he had to dodge, counter and move. More importantly, it proves that now judges are watching the fight and not watching for what Roy is doing. The aura of invincibility is shattered all the way around.
I do not want to say that Tarver is responsible for the demise of Roy Jones, but sometimes the facts are there even if you do not want to see them. Look at the fighters Tarver has faced, and where are they now. Tarver may just have a point when he says that he just does not beat fighters he finishes them. Their careers are never the same after facing Tarver. So props to you Antonio, and I told you in Memphis, your right and you have been right all along.
As for Johnson, enjoy your victory. You have traveled, you have never been handed anything. Everything that you have earned in the ring has come to you because of you, no else. Get what is coming to you.
As for Roy, I was one of your biggest fans, and will always remain your fan. I watched you come up, and I kept track of your fights throughout your career even when I was serving on board a submarine I stayed up on what was happening with Roy Jones, so now as a fan I must say Thank You Roy Jones. Thanks for the memories. I wish I could have seen you fight live more than this one time. I was living in New England for some of your fights but could never go because I was at sea. Thank you for making me a boxing fan once again when I had lost interest in the sport. Thank you for all the great fights, most argue that you did not fight the best competition, but I do not see anyone else that has the names that appear on your record. I hope you enjoy whatever it is you try to do, and to the writers that are now hating, leave the man alone, because he can still kick your ass.
And now as I wrap this up I think back to the trilogy of books by Douglas Adams, The Hitchhiker's Guide to the Galaxy, and more so to what was suppose to be the final book and just as the dolphins told the people of earth goodbye, I say the same to you Roy Jones, it has become a way that Sci-Fi cronies say farewell and that is "So Long and Thanks For All the Fish" in other words, Thanks once again for the memories. See you in the Hall of Fame.
Send questions and comments to: stateofthegame@yahoo.com