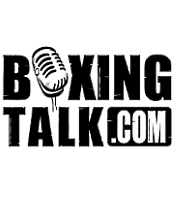 We have all heard the discussions, this Olympic team was better that this one. Debates flare up over if the 84 team was the greatest, or was it the 76 team, no it had to be the 88 team. Over the next few weeks, the State of the Game will look over all the US teams from 1976 to the 2000 squad to try to determine which one of these squads were the best at the professional ranks. The teams are rated based on points that cover a variety of categories. A complete listing of how the points are awarded can be received by request at
stateofthegame@yahoo.com
. Remember, this is an attempt to rate the teams, and being the first attempt to do this, it is a work in progress and may look to be unfair in some of the awarding of points in certain categories. For example, the 1976 team receives two big points boosts from Michael Spinks and Sugar Ray Leonard because of their inductions into the International Boxing Hall of fame, when other classes may not have this advantage. This issue begins with the 1976 Olympic team. The individual points and total team points are reflected at the end of the career reviews.
Louis Curtis, Washington D.C.- 1976 Olympic team member. 106 pound representative
As a pro, amassed a record of 14-6-1 with 6 knockouts. Challenged for the USBA championship on several occasions finally winning the crown against Reginald Brown via a 12 round points victory. Lost only bid at a world title, IBF Flyweight Championship, against Dave McAuley, who won practically every round by the scores of 120-108, 118-109, and 119-108. Retired in 1992 following a TKO5 loss to Scotty Olson in another USBA Flyweight title attempt. Curtis fought five times for the USBA Flyweight, Bantamweight, or Super Flyweight titles, only winning one time. Pro career managed by Janks Morton.
Leo Randolf, Tacoma, Washington- 1976 Olympic team member. Won the Gold Medal in the 112 pound division
A product of the Tacoma Boys and Girls Club, Randolf was trained by Joe Clough as an amateur and a professional. Randolf captured the WBA Super Bantamweight Championship on May 4, 1980 with a TKO15 victory over Ricardo Cardona. His reign was short lived as he lost the title in his first defense to Sergio Victor Palma by fifth round TKO. Randolf never fought again, finishing his career with a record of 17-2 with 9 knockouts. Inducted in the Tacoma (Pierce County) Sports Hall of Fame in 2005.
Charles Mooney, US ARMY- 1976 Olympic team member. Won the Silver Medal in the 119 pound division
No professional career was found.
David Lee Armstrong, Puyallup, Washington- 1976 Olympic team member in the 125 pound division
Despite being trained and managed by the legendary Emanuel Steward and amassing a professional record of 24-3 with 14 knockouts, Armstrong never fought for a major nor a minor title. Wrapped up his career in 1983 after suffering his third loss, a points defeat at the hands of Steve Romero. Armstrong was also a product of the Tacoma Boys and Girls Club, inducted in the Tacoma (Pierce County) Sports Hall of Fame in 2005.
Howard Davis Jr., Glen Cove, New York- 1976 Olympic team member in the 132 pound division capturing the Gold Medal
As a professional, Davis fought for 3 world titles, and one semi-major title. In 1980, Davis lost his first title bid to Jim Watt for the WBC Lightweight Championship, it was also his first loss of his career. In 1984, Davis received his second opportunity at a world title when he faced Edwin Rosario for the WBC Lightweight Championship. Despite being knocked down twice in the fight, once in the second and once in the twelfth, Davis was able to keep the fight close and lost a close split decision by the scores of 115-114 (Rosario), 117-113 (Rosario), and 114-113 (Davis). In 1986, Davis received his last shot at a major title when he squared of against James (Buddy) McGirt for the IBF Light Welterweight Championship, it was not to be as Davis was knocked out in the first round. Davis was able to put the first blemish on the professional record of then undefeated Meldrick Taylor, another Olympic standout in the 1984 games, by fighting to a 10 round draw with the young up and coming fighter. That fight took place in 1984. Davis fought until 1996, when he lost an attempt at the WBU Middleweight Championship by second round knockout to Dana Rosenblatt. He finished his professional career with a record of 36-6-1 with 14 knockouts.
Sugar Ray Leonard, Palmer Park, Maryland- 1976 Olympic team member in the 139 pound division capturing Olympic Gold
One of the more accomplished fighters of the 1976 games. Leonard captured his first championship in 1979 win he won the NABF Welterweight Championship with a fourth round knockout of Pete Ranzany. After one successful defense of the title, a knockout of Andy Price, Leonard captured his first world title by TKO15 of the great Wilfred Benitez to take the WBC Welterweight Championship in 1979. Leonard made on successful defense of the title with a fourth round knockout of Dave (Boy) Green in 1980 before facing the legendary Roberto Duran. Leonard lost his title to Duran by a close unanimous decision. Showing true champion grit, Leonard made Duran quit in the rematch to recapture his title in the famous "No Mas" fight later in the year. Leonard made one defense in 1981, a tenth round TKO of Larry Bonds, before moving up to Light Middleweight where he captured the WBA Championship in his first fight at the weight class by ninth round TKO over Ayub Kalule. Leonard defended the title twice, including a grueling affair with "The Hitman" Tommy Hearns before announcing his retirement from the ring on November 9, 1982. The retirement was short lived as Leonard came out to face Kevin Howard in 1984. Howard knocked down the former champion but went on to lose a ninth round TKO. Despite the win, Leonard once again announced his retirement from the sport right after the fight. On April 6, 1987, Leonard once again stepped through the ropes to take on Middleweight kingpin "Marvelous" Marvin Hagler. Hagler was the odds on favorite to successfully defend his WBC Middleweight Championship, however in agreed upon 12 round contest, Leonard fought in spurts to steal the close rounds and captured the title in an unpopular split decision. The fight still causes arguments over the true winner of the contest to this day. Hagler retired after the fight to never fight again, felling cheated of his championship, Leonard also announced his retirement for a third time after the fight. As was the case before, Leonard did not stay retired, coming back on November 7, 1989 to capture both the WBC Light Heavyweight and WBC Super Middleweight Championships with a ninth round TKO over Canada's Donnie Lalonde, Leonard never defended the Light Heavyweight title, but faced Tommy Hearns in a rematch in his next fight defending his WBC Super Middleweight title and vying for the WBO Super Middleweight crown. Despite being knocked down twice in the fight, Leonard salvaged a draw. Many felt that Hearns had defeated Leonard. After successfully defending the title in a third fight with Roberto Duran, Leonard attempted to move back to Light Middleweight to face WBC Champion "Terrible" Terry Norris. Norris dropped Leonard twice in the fight to take a 12 round decision. It was Leonard's first defeat in a championship fight since the first Duran contest. Leonard hung the gloves up once more, but returned a final time to contest for the IBC Middleweight Championship where he was knocked out in the fifth round by Hector Camacho on March 1, 1997, six years after the Norris fight. It was Leonard's last fight of his career. Leonard went on to become a promoter for a time being, and finished with a professional record of 36-3-1 with 25 knockouts. Trained be the legendary Angelo Dundee, Leonard earned Ring Magazine Fighter of the Year Honors in 1979 and 1981. His 1981 fight with Tommy Hearns earned Ring Magazine Fight of the Year honors, as did his 1987 contest with Marvin Hagler which was also heralded as the 1987 Upset of the Year by Ring Magazine. Considered to be the Fighter of the Decade for the 80's. In 40 fights, Leonard was only stopped one time, in his last bout with Hector Camacho. Leonard was inducted in the International Boxing Hall of Fame in 1997.
Clinton Jackson, Nashville, Tennessee- 1976 Olympic team member in the 147 pound division
Amassed a professional record of 25-7 with 19 knockouts. Lost only bid at a title, the USBA Middleweight Championship in 1982 by dropping a 12 round decision to Frank "The Animal" Fletcher.
Charles Walker Jr., Mesa, Arizona- 1976 Olympic team member in the 156 pound division
Only had three recorded professional fights with a final record of 1-2.
Michael Spinks, St. Louis, Missouri- 1976 Olympic team member in the 165 pound division capturing Olympic Gold
Spinks was another standout professional. Losing only one fight in his entire professional career, Spinks not only amassed a 31-1 (21 knockouts), but also captured a world title in two different divisions. Spinks first found success at Light Heavyweight when he captured the WBA crown with a 15 round decision over Eddie Mustafa Muhammad. Spinks defended the title five times before placing the belt on the line in a unification bout with Dwight Qawi the IBF Champion. Spinks walked out the victor and owner of both titles. Spinks defended both belts once before meeting Eddie Davis on February 25, 1984 to become the undisputed Light Heavyweight Champion when he captured the IBF strap via unanimous twelve round decision. After two successful defenses of his undisputed crown, Spinks moved up to the Heavyweight division to take on IBF Heavyweight Champion Larry Holmes, who was considered to be the top fighter in the division. Holmes sported a record of 48-0, one shy of the record set by Rocky Marciano. In what was deemed as the Upset of the Year by Ring Magazine, Spinks out-boxed Holmes over to win a close unanimous decision. Most thought the decision was the wrong one and that powers that be did not want Holmes to tie the record, or break for that matter, the record set by Marciano. This plus the presence of the Marciano family at ringside was considered as a further example that they did not want Holmes to win, and were there as a reminder of that. The two fought a rematch on April 19, 1986 with Spinks once again coming out on top, this time by split decision. Having given up his Light Heavyweight crown after the first Holmes fight, Spinks continued to find success as Heavyweight Champion, defending the title twice (note: the IBF stripped Spinks, but his fight with Gerry Cooney was considered as a World Title fight as Spinks was considered the "People's Champion") before losing his first, and last professional fight when he was knocked out by "Iron" Mike Tyson in the first round. Spinks began his professional career in 1977 and fought for 11 years, he won his first title at with just 16 pro fights under his belt, and from point on in 1981, Spinks was never without a world title. Not only was Spinks the Heavyweight Champion, he was the first Light Heavyweight to win the Heavyweight crown, though many had attempted the feat before him. In 1994, Spinks was inducted into the International Boxing Hall of Fame.
Leon Spinks, St. Louis, Missouri- 1976 Olympic team member capturing Olympic Gold in the 178 pound division
Even though Leon's career was not as successful as his brother Michael's, Leon captured the Heavyweight Championship of the world in just his eighth fight when he defeated the legendary Muhammad Ali in fifteen round spilt decision. With the win, Spinks won the WBC and WBA crowns but was stripped of the WBC strap when he decided to have a rematch with Ali instead of fighting their number one contender, Ken Norton. The fight was designated as the 1978 Fight of the Year by Ring Magazine. Spinks lost the crown to Ali in the rematch, and only got one more opportunity at Heavyweight glory. That fight came in 1981 when he squared off against the WBC Champion, Larry Holmes. Holmes defeated Spinks in three rounds. In 1982, Spinks captured the NABF Cruiserweight Championship with a twelve round decision over Jesse Burnett. After losing his very next contest, it would be three years before Spinks got his last world title opportunity when he faced Dwight Qawi for the WBA Cruiserweight Championship. Qawi stopped the former champ in six rounds. Spinks fought on until 1995, but never got another shot at any type of title. Spinks finished his pro career with a record of 26-17-3 with 14 knockouts.
John Tate, Knoxville, Tennessee- 1976 Olympic team member capturing Olympic Bronze in the over 178 division
Tate, who was born in Arkansas, fought out of the amateur programs in Tennessee. Tate became the WBA Heavyweight Champion of the world in 1979 with a points win over South African Gerry Coetzee in a fight that was more important in the terms of human relations in South Africa during the Apartheid period then maybe Tate ever knew. It was a fight that gave the black population of South Africa hope, and showed that they were just as capable as their oppressors. In the boxing circle, Tate may be known more for his knockout loss to Mike Weaver in his first defense and for his troubled life outside of the ring. Fighting until 1988, Tate finished his career with a record of 34-3 with 23 knockouts. Tate died in 1998 at the age of 43.
Total individual points awarded:
John Tate: 40
Leon Spinks: 70
Michael Spinks: 400
Charles Walker Jr.: 0
Clinton Jackson: -10
Sugar Ray Leonard: 360
Howard Davis Jr.: -5
David Lee Armstrong: 0
Charles Mooney: 40
Leo Randolf: 60
Louis Curtis: -40
Total points awarded for 1976 Team: 915
Send questions and comments to: stateofthegame@yahoo.com