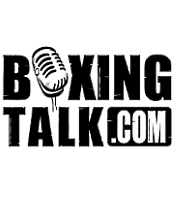 Press Release:
ST. LOUIS—Unanswered questions remained after undisputed world welterweight champion Cory "The Next Generation" Spinks and two-time 140-pound world champion Zab "Super" Judah sent each other to the canvas late in their first meeting, so the two fighters will meet for a second time on Feb. 5 at Savvis Center in a match promoted by Don King Productions.
Spinks (34-2, 11 KOs), a St. Louis native, frustrated Judah with his slick,stick-and-move style while making his first defense of his unified International Boxing Federation, World Boxing Association and World Boxing Council titles in Las Vegas on April 10. Spinks landed a short left in the eleventh round that sent Judah to the mat, punctuating what appeared would be a clear-cut victory.
The always-dangerous, lightning-quick Judah (32-2-1 NC, 23 KOs), from Brooklyn, N.Y., was making his first appearance at 147 pounds and not only recovered from the knockdown but shocked Spinks by flooring him with a left hand of his own with less than 30 seconds to go in the twelfth and final round. Spinks survived the round and won on all scorecards.
"If the fight had lasted one more minute, I would be the undisputed world welterweight champion," a defiant Judah said. "I have some unfinished business with Spinks that I will take care of on Feb. 5."
Spinks said "I got a little relaxed and careless" in explaining the
knockdown while giving Judah credit for hitting him with a good shot.Spinks added, "I won't make that mistake again during the rematch."
Promoter Don King thinks the fireworks that exploded at the end of their first fight will carry on into Spinks vs. Judah II, a fight he has dubbed Arch Rivals… Meet Me in St. Louis.
"These two fighters represent the epitome in the sport of boxing today with their chiseled physiques, conditioning and finely tuned boxing skills," King said. "This is a match where you don't want to look away for even a second because you don't know when lightening will strike."
Tickets priced at $25, $50, $100, $250 and $500 are on sale now at the Savvis Center Box Office, all Ticketmaster Ticket Centers including Famous-Barr, Schnucks Video Clubs, Streetside Records, the BlueNote Sports Shops and the IceZone at St. Louis Mills or by speaking to a sales representative by phone at (314) 421-4400 or (618) 222-2900. Tickets can also be purchased on the automated phone line at (314) 241-1888 or online at
www.ticketmaster.com
.
For disabled access seating and information, call 314-622-5420. For further information, please call the Savvis Center Event Hotline at 314-531-SVVS or visit
www.savviscenter.net
. A $2 per-ticket facility fee will be added to all tickets purchased at all locations, including the Savvis Center Box Office. Additional Ticketmaster service charges apply to all tickets purchased at Ticketmaster Ticket Centers, by phone or online.
Spinks was the IBF welterweight champion when he faced a stiff challenge against then-WBC and–WBA champion Ricardo "El Matador" Mayorga in Atlantic City, N.J., on Dec. 13, 2003, winning a majority decision that left him the undisputed champion.
Judah has long been considered to be one of the most physically gifted boxers in the sport whose only losses came against Spinks and light welterweight kingpin Kostya Tszyu. Savvis Center is a 21,000-seat arena in downtown St. Louis. Opened in 1994,
the arena is home to St. Louis Blues hockey (NHL), Saint Louis University Billikens basketball (NCAA Division I) and St. Louis Steamers soccer (MISL), and also plays host to a wide variety of other sporting events, concerts and family shows. Nearly 2 million people enjoy 170 events each year at Savvis Center, and the facility is consistently ranked annually among the top 10
arenas in North America in tickets sold.
Don King Productions has promoted over 500 world championship fights with nearly 100 individual boxers having been paid $1 million or more. DKP also holds the distinction of having promoted seven of the 10 largest pay-per-view events in history, as gauged by total buys, including the top four: Holyfield vs. Tyson II, 1.95 million buys, June 1997; Tyson vs. Holyfield I, 1.6 million buys, November 1996; Tyson vs. McNeeley, 1.58 million buys, August 1995; and Bruno vs. Tyson, 1.4 million buys, March 1996.
DKP has promoted or co-promoted 12 of the top-20 highest-grossing live gates iin the history of the state of Nevada including the top six: Holyfield vs. Lewis II, paid attendance: 17,078, gross: $16,860,300 (NOTE: Also highest live-gate gross for any event in the history of the world.), date: Nov. 13, 1999; Holyfield vs. Tyson II, paid attendance: 16,279, gross: $14,277,200,
date: June 28, 1997; Holyfield vs. Tyson I, paid attendance: 16,103, gross: $14,150,700, date: Nov. 9, 1996; Tyson vs. McNeeley, paid attendance: 16,113, gross: $113,965,600, date: Aug. 19, 1995; De La Hoya vs. Trinidad, paid attendance: 11,184, gross: $12,949,500 (Also garnered the most pay-per-view buys for a non-heavyweight fight at 1.4 million.), date: Sept. 18, 1999; and Tyson vs. Bruno II, paid attendance: 16,143, gross: $10,673,700, date: March 16, 1996.