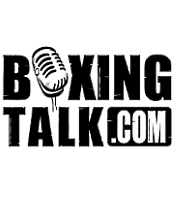 BoxingTalk traveled to Amish Country to check in with the undisputed welterweight champion of the world Cory "The Next Generation" Spinks as he prepares for his upcoming bout against Miguel Ángel González on September 4th. The Amish may be resistent to change, but Spinks clearly is not. The undisputed welterweight champion shares his thoughts on his upcoming bout and talks about his plans for the future, including a possible bout with Kostya Tszyu.
And you definitely don't want to miss what Cory's trainer and manager, Kevin Cunningham, had to say in regards to some of the biggest names in boxing and how they relate to Cory. Like the hard-working Amish, Cunningham leaves no stone unturned as he talks about Mayweather Jr., Judah, Tszyu, Forrest, Trinidad, Mayorga, Mosley, De La Hoya, and Bernard Hopkins. Check out part one of this exclusive three-part interview...
FOR FREE!
What? You didn't think he was done, did you? Members, check out part two of this exclusive three-part interview as Cunningham shares his thoughts on some of this year's biggest fights and how their outcome could potentially affect the undisputed welterweight champion's next move. You don't want to miss what one of the most dynamic trainers in boxing had to say.
Members, check out part three of this exclusive. Cunningham lays it all out on the table as he discusses Cory's difficult climb to the top. If you thought he was tough on fighters, wait till you hear what he has to say about the difficulties of dealing with promoters and networks.